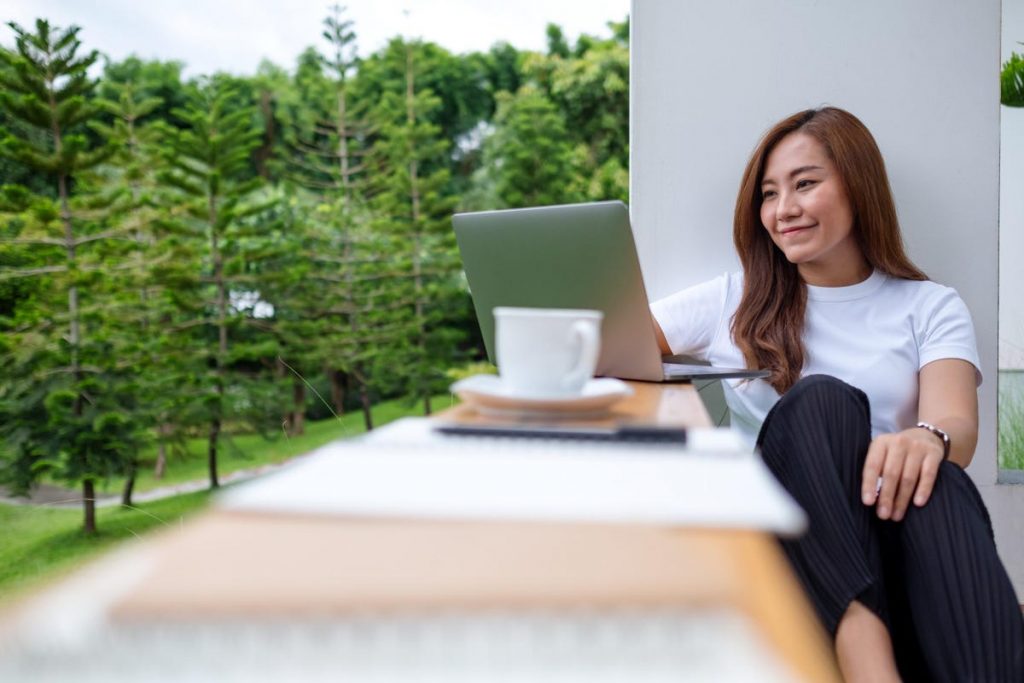 10 Companies That Will Help Pay Off Your Student Loans (And Allow You To Travel The World)
The burden of student loan debt is a massive problem in America: According to the latest student loan debt statistics for 2021, more than 45 million borrowers owe a whopping $1.7 trillion in student loans, which breaks down to about $39,351 per person. During the Covid-19 pandemic, President Joe Biden cancelled nearly $10 billion in student loans and allowed borrowers to take a pause on payments, too.
But what if you're not one of those lucky ones? There's good news on the student loan front, according to FlexJobs, a job-search search site that specializes in flexible and remote employment. A handful of companies in the U.S. are now offering student loan repayment assistance, helping employees relieve their debts.
And here's some more good news: Many of these companies will also allow you to work from home—or anywhere. That means that you can travel the world with fewer financial obligations and earn money at the same time. Given that nearly 60% of workers say they would prefer to work remotely 100% of the time post-pandemic, this is an attractive proposition.
Here are 10 companies (listed in alphabetical order) that will help pay off your student loans and let you work from anywhere—so that you can travel the world with no debt.
1. Abbott
The company: A healthcare research company, Abbott manufactures medical, nutritional and pharmaceutical products, as well as medical instruments, tests and more. The company has been recognized as one of the 50 happiest companies in America. There are remote jobs in marketing, medical science and more.
Student loan details: Under the company's Freedom 2 Save (F2S) program, employees who contribute 2% of their paycheck to student loan repayment will receive a 5% match toward a 401k plan.
2. Aetna
The company: Aetna is a division of CVS Health, offering health insurance services to over 50 million members. There are remote jobs in consulting, insurance, customer service and research, among others.
Student loan details: Aetna provides matching student loan repayment assistance to employees who have eligible loans for completed degrees within certain guidelines
3. American Family Insurance
The company: American Family Insurance offers insurance in a variety of categories: life, homeowner's, health, auto, business, farm, and more. Flexible jobs offered by the company are in career categories such as event planning, project management, HR & recruiting, web design and administrative.
Student loan details: Qualifying employees who graduated from school with an associate's degree or above and have student loan debt will receive a monthly contribution of $100 to help repay it—with a lifetime maximum of $10,000.
4. CommonBond
The company: Coincidentally, CommonBond specializes in helping people fund student loans. Remote jobs in the past have included categories like accounting, finance, legal, IT and project management—to name a few.
Student loan details: Employees receive up to $100 per month toward student loans—with no cap on how much you can get over the time you're working there.
5. Fidelity Investments
The company: The Boston-headquartered Fidelity Investments is a financial services firm. Remote rolls range from trader positions to investment consultants.
Student loan details: Fidelity offers a program called Step Ahead Student Loan Assistance, which provides employees with up to $10,000 to be used to pay off student loans.
6. Medix
The company: A staffing and recruiting company, Medix serves the healthcare, life sciences and IT industries. Remote roles run the gamut, from customer service to engineering.
Student loan details: Medix gives its employees $50 a month to use to pay off their student loans.
7. New York Life
The company: The NYC-based New York Life is a leader in the mutual insurance industry. Roles include marketing, account management and more.
Student loan details: Over the course of five years, New York Life contributes $170 a monthly toward student loans—which can add up to a whopping $10,200.
8. NVIDIA
The company: A technology company, NVIDIA designs products for industries ranging from gaming to automotive. Remote roles are varied, including writer, game engine artist, software architect and more.
Student loan details: At NVIDIA, employees can apply for student loan reimbursement up to $30,000—or $6,000 each year.
9. Parallon
The company: Parallon is a Division of HCA Healthcare, which has been named among FlexJobs' 100 Top Companies with Remote Jobs.
Student loan details: Parallon's student loan assistance program gives eligible full-time employees a monthly benefit of $150, or $75 for part-time employees
10. Weedmaps
The company: Weedmaps is on a mission to find solutions for and transform the cannabis sector. Marketing, media and recruiting are just a few of the fields with remote work options.
Student loan details: For each employee, Weedmaps will pay $1,000 a year toward student loans. The amount is paid in monthly installments of $83.33 a month.
READ MORE:
• How To Make Money Online In 2021: 21 Easy Ideas