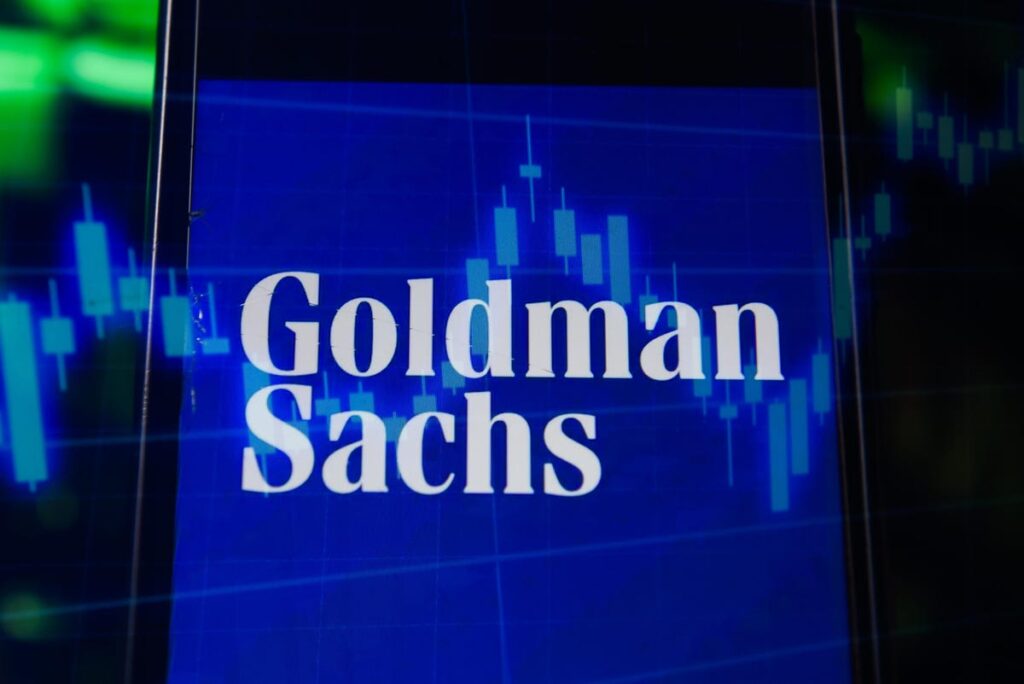 $1 Trillion Crypto Crash: Goldman Sachs Reveals Huge Bitcoin Price Prediction After Ethereum Bet
Bitcoin and cryptocurrencies have had a dreadful start to 2022, continuing the downward trend from the end of last year as price pressures mount.
Subscribe now to Forbes' CryptoAsset & Blockchain Advisor and discover hot new NFT and crypto blockbusters poised for 1,000% gains'
The bitcoin price has lost around 40% since peaking in November, down from almost $70,000 per bitcoin to lows this week of $41,000. Meanwhile, ethereum and other major coins have also crashed back, wiping around $1 trillion in value from the crypto market since its November high.
Now, Wall Street giant Goldman Sachs GS , has predicted bitcoin will increasingly compete with gold as a "store of value"—and could hit $100,000 within five years.
Sign up now for the free CryptoCodex—A daily newsletter for the crypto-curious. Helping you understand the world of bitcoin and crypto, every weekday
MORE FROM FORBESCrypto's Nightmare $1 Trillion Price Crash: What Next For Bitcoin, Ethereum, BNB, Solana, Cardano And XRP?By Billy Bambrough
"Bitcoin may have applications beyond simply a 'store of value'—and digital asset markets are much bigger than bitcoin—but we think that comparing its market capitalization to gold can help put parameters on plausible outcomes for bitcoin returns," Zach Pandl, co-head of foreign exchange strategy at Goldman Sachs, wrote in a research note. Bitcoin currently has a market capitalization of around $800 billion compared to gold's $11.4 trillion.
"Hypothetically, if bitcoin's share of the store of value market were to rise to 50% over the next five years (with no growth in overall demand for stores of value) its price would increase to just over $100,000, for a compound annualized return of 17% to 18%."
Bitcoin's reputation as a digital store of value similar to gold has been propelled by the soaring inflation that's hit economies around the world over the last year. In May 2020, renowned investor Paul Tudor Jones put bitcoin firmly on Wall Streets's map when he named it as a "the fastest horse to beat inflation."
"Bitcoin has superior monetary qualities to gold, and once it reaches a critical mass of adoption as a store of value, bitcoin has huge potential to grow into a global reserve currency and universal unit of account," Hong Fang, the chief executive of crypto exchange Okcoin, said in emailed comments, pointing to bitcoin's scarcity via its fixed supply of 21 million coins, its digital durability and accessibility, as well as its resistance to censorship.
"Bitcoin is not just an asset class—the bitcoin network is proving to be a viable global payment network, with bitcoin being programmable money," added Fang. "In 2022, we'll continue to see bitcoin prove itself as not just a store of value, but also a medium of exchange and unit of account."
The bitcoin price has rocketed a little over 400% since January 2020, riding an asset price boom that's pushed stock markets to all-time highs—and helped the price of ethereum to outpace bitcoin.
Last year, a leaked Goldman Sachs report predicted ethereum, the second-largest cryptocurrency after bitcoin, has a "high chance" of overtaking bitcoin as a "dominant" store of value—calling it the "Amazon AMZN of information." Investors have piled into ethereum over the last couple of years as a surge of interest in decentralized finance (DeFi) and the on-going non-fungible token (NFT) craze drives up the ether price.
CryptoCodex—A free, daily newsletter for the crypto-curious
MORE FROM FORBESWhy A Billionaire Bitcoin And Ethereum Skeptic Suddenly Just Flipped And Made A Wild Crypto Price PredictionBy Billy Bambrough
Bitcoin's success over the last few years has pushed both companies and countries to begin experimenting with it like never before. Business intelligence software company MicroStrategy MSTR has led the way in converting its cash reserves to bitcoin—inspiring Elon Musk, the chief executive of Tesla TSLA , to add $1.5 billion worth of bitcoin to the electric car maker's balance sheet in January 2021.
MicroStrategy chief executive Michael Saylor has predicted the bitcoin price could eventually hit $6 million.
Meanwhile, the Central American country of El Salvador has adopted bitcoin as its national currency alongside the U.S. dollar as part of a plan to integrate bitcoin into its economy and society.