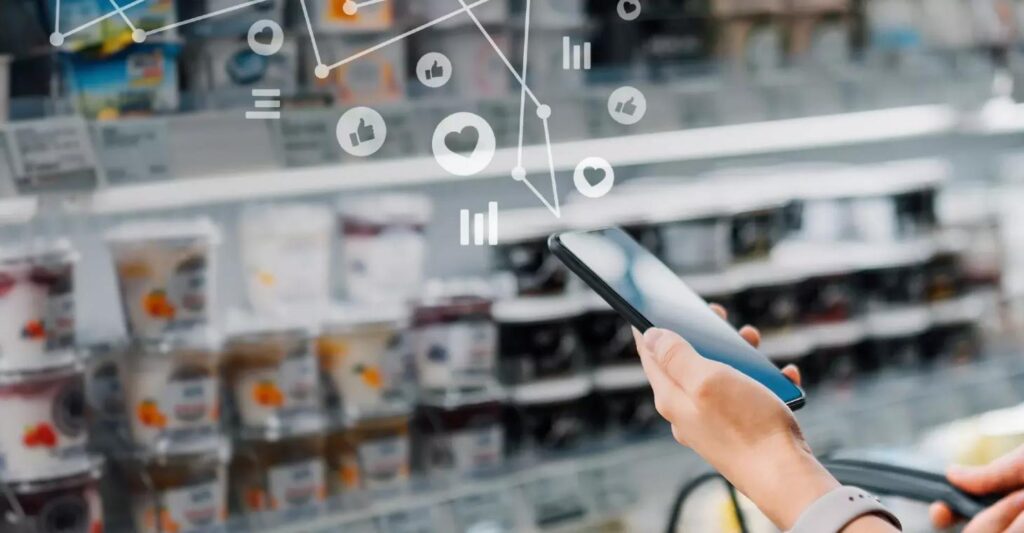 Food And Beverage Industry Trends: How To Benchmark Your Brand Against Competitors With 3 Strategies
Supply chain shortages. Public health restrictions. And the meteoric proliferation of delivery apps and take-out dining. These are just a handful of trends driving change and innovation across the Food and Beverage industry, now and in the foreseeable future.
For Food and Beverage brands, this rapidly changing and often unpredictable landscape has made already fierce competition even fiercer. Frequent opportunities to connect with customers in person have all but evaporated, giving way to online interactions across social media networks, review sites, and dining apps. Connected and empowered like never before, today's consumers expect to be served on-demand, on their terms, and on the digital channels they prefer.
Delivering a unified and consistent customer experience begins with listening and learning from your customers, no matter when and where they choose to engage with you. This explosion of real-time, unstructured conversations means that artificial intelligence (AI) and a unified customer experience management (Unified-CXM) platform are now a must-have for your Food and Beverage brand.
3 competitive benchmarking strategies for Food and Beverage brands
Did you know when your brand makes consumers feel valued, 76% of them would want to keep their business with the brand, 80% are inclined to spend more with your brand, and 87% are likely to recommend it to their friends and family?
Listening, responding, and publishing on modern channels is crucial for your brand to gain a share of voice and grow a loyal customer base. From social listening to AI to competitive benchmarking, here is how your Food and Beverage brand can better engage with your customers.
1. Use listening to its full strategic capacity
People often talk about companies. Some brands are more loved than others. Social media benchmarking can be instrumental in understanding emerging Food and Beverage industry trends and developing effective strategies across marketing channels.
Which Food and Beverage brands are consumers talking about? What trends might be influencing your customers? Leading companies track the themes of conversation using a social listening platform that tells you where your brand and your industry is mentioned — and where it should be. AI-powered tools can automatically prioritize messages and route them to the right teams based on the intent of the message. Using the power of AI also lets you expand your reach beyond established channels to wherever your customers are. Successful companies use these real-time and organic exchanges at scale to make important marketing decisions and inform overall business strategy.
2. Reduce your response time across multiple channels
More than 50% of Food and Beverage brands said that they respond within five hours, but only 22% respond within 60 minutes. With customers on more channels than ever before, it can be challenging to respond quickly.
Eighty-seven percent of Food and Beverage companies have a headcount of 19 or fewer dedicated to listening. Modern consumers expect instant responses when they engage with brands. Are you being responsive enough when customers reach out to you online?
When combined with the right talent, AI-powered social publishing and engagement solutions can help you not just reduce your response times, but also engage better with customers. AI-powered solutions make it possible to prioritize, route, and take action on those messages at scale by automatically categorizing them on pre-defined parameters and detecting intent in real-time.
3. Focus on competitor sentiment metrics
In a competitive industry such as Food and Beverage, being aware of how your competitors engage with customers can offer your brand a significant advantage. Nearly 72% of Food and Beverage companies focus on competitor sentiment metrics. Tracking and monitoring how customers engage with your competitor's brand and company posts can present precise insights into customer preferences, and also present ideas for innovation in your product and marketing strategy.
Develop a strategic process to benchmark your competition. You can measure your company's campaigns against your competitors' using competitive benchmarking, track KPIs such as engagement, and establish realistic goals to assess your performance.
Sprinklr's Food and Beverage Industry Benchmarking Report for Digital Unified-CXM elaborates on measures the leading companies have been taking to engage with their customers and grow their brand loyalty successfully.
Download the full report to see how your brand compares to your peers in the industry.