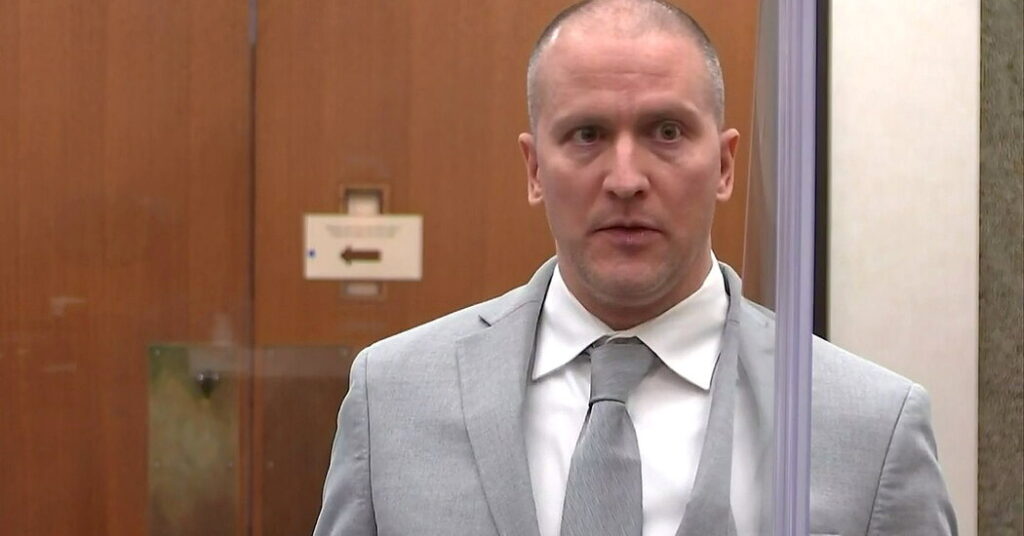 Derek Chauvin Pleads Guilty to Violating George Floyd's Rights
When Mr. Chauvin entered the courtroom, wearing an orange jumpsuit, he acknowledged his mother and other family members sitting in court. During the proceedings, Mr. Chauvin answered a series of questions from Judge Paul Magnuson and a prosecutor about the terms of the agreement.
Allen Slaughter, a federal prosecutor in Minnesota, asked Mr. Chauvin, "As Mr. Floyd lay on the ground, handcuffed and unresisting, you kept your knees on Mr. Floyd's neck and body even after Mr. Floyd became unresponsive, correct?"
"Correct," Mr. Chauvin responded. He also agreed that his actions had caused Mr. Floyd's death.
The terms of the plea agreement call for Mr. Chauvin to serve his time in a federal prison, which is generally considered to be safer and could separate Mr. Chauvin from prisoners he may have arrested. The agreement would also prohibit Mr. Chauvin, who was fired from the Minneapolis Police Department one day after Mr. Floyd's death, from ever working as a police officer again.
Mr. Chauvin, who is white, admitted in court that he had violated the constitutional right of Mr. Floyd to be free from unreasonable seizures, which include unreasonable force by a police officer. Mr. Chauvin knelt on the neck of Mr. Floyd, a 46-year-old Black man, for nine and a half minutes in May 2020 as he lay handcuffed, face down on a South Minneapolis street corner.
Mr. Chauvin also pleaded guilty on Wednesday to another federal charge of violating the civil rights of a 14-year-old boy in 2017, and agreed that he had held the boy by the throat, struck him in the head with a flashlight and pressed his knee on the neck of the teenager, who is Black, without justification. The teenager, who has not been publicly identified, sat in the courtroom during the proceedings, as did relatives of Mr. Floyd.