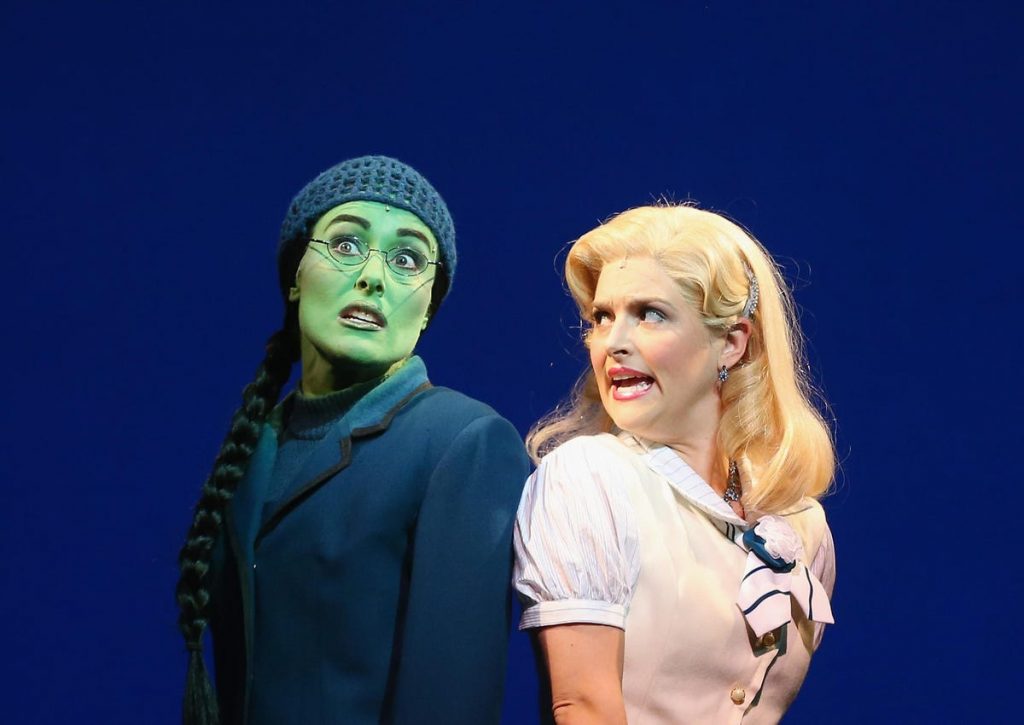 'Wicked' Composer Stephen Schwartz Reveals Origination Of Hit Song 'For Good' As Concert Celebrating The Musical Is Set To Air
It wasn't originally conceived as a way to celebrate the return of live Broadway performances but given its airdate, PBS' Wicked in Concert: A Musical Celebration of the Iconic Broadway Score has become just that with live Broadway shows now slated to return on in just a few weeks, on Tuesday, September 14th.
In this special, some very recognizable names in musical theater will be performing songs from the smash hit Wicked, arranged musically by Stephen Schwartz, with Winnie Holzman as the book writer.
The special is co‑hosted by Wicked's original Broadway stars, Emmy- and Tony Award‑winner Kristin Chenoweth and Tony Award‑winner Idina Menzel, and features performances by Ariana DeBose, Cynthia Erivo, Stephanie Hsu, country artist Jennifer Nettles, Alex Newell, Isaac Powell, Amber Riley, Gabrielle Ruiz, and also includes EGOT winner Rita Moreno, among others.
"Wicked" in Concert is directed by Broadway legend Baayork Lee with musical direction by Luke Frazier. The orchestra arrangements are created by Frazier with members of the American Pops Orchestra.
Reminiscing about the early days of the musical, Schwartz says, "We did a whole lot of workshops and readings leading up to actual performances, but the first performance, we were, of course, terrified. The show was at least a half‑hour longer than it is now. We didn't even know if the scenery was going to fall down. But when it started and Kristin came out and said, 'It's good to see me, isn't it,' and got a wonderful response from the audience, we were a bit relieved. Then when Idina made her entrance as the Wicked Witch of the West and she got entrance applause, we thought, 'okay, maybe we are going to be all right here.'"
Speaking about one of the most recognizable songs from Wicked, a heartfelt duet sung by lead characters Elphaba and Glinda, entitled "For Good", Shwartz remarks, "All the songs [I write] are my children, which, of course, is a bit of a cliché, but we do try not to play favorites. That being said, I'm really proud of "For Good." I am so proud of how it's come to be used outside the show for everything from graduations to funerals."
He's quick to add, "I want to give the book writer of Wicked, Winnie Holzman, some credit, because she actually came up with the title. When we were first talking about the final song for Elphaba and Glinda and I was brainstorming with [her], and at one point she just said in the conversation, 'Well, you know, they have had such an impact on one another. Really they have changed each other for good.' And I said, 'I'm hanging up now because that's one of the best titles for a song I can imagine. Thank you for giving me the title. Now I am going to go write it.'"
Frazier says that PBS is the perfect platform for the event, pointing out, "It is not easy to get to New York to see the show, so what better way to reach the country than through a PBS special?"
The movie version of Wicked that's been much talked about is happening, says Schwartz. "Yes, you will see the movie. I can say definitively. I can't give you a definitive date, but as you know, we have a director, wonderful director, John M. Chu, who directed the superb movie version of In the Heights. He is working away. Writing is being done. Studios are being booked. Casting is being discussed. So, I'm confident that we'll see it eventually."
Looking back on his work, Schwartz says that with a new project, "I mostly agonize over everything."
Breaking that thought down a bit more, he adds, "In the end, with some experience now behind me, I recognize that most importantly for me, I need to deliver the musical lyrics, and I also need to be collaborative with both the director, choreographer, and of course my co‑writer, but also with the performers and try to make adjustments for them so that they can perform with confidence and be able to bring their best selves to the material."
With the upcoming 50th anniversary of two of Schwartz's musicals, Godspell and Pippin, he talks a bit about celebrating the milestones of those projects, saying, "Pre‑COVID, there were some plans for Godspell revival. Obviously, that was shelved for the time being, so it won't be a 50th anniversary, but I hope that will come to pass. Some exciting people were starting to talk about working on it. There have always been discussions about a Pippin movie. I think it would lend itself very well to film if one could solve how to translate the theatrical conceit of the show to film."
About the fairly new model of filming stage shows for air on broadcast television, for streaming, and/or theatrical release, Schwartz says, "Well, there didn't used to be Netflix NFLX . There didn't used to be Peacock. There didn't used to be Disney+ and the whole idea of streaming, et cetera. And I think what [the musical] Hamilton was able to is make the case that you can do that and the audience for your live show won't go away. People won't say, 'Oh, I saw it on Disney+, so there's no need for me to actually go see the show.' Actually, the opposite seems to pertain, and I think that's very encouraging and I think there will be more of that."
"Wicked" in Concert, premieres on PBS Sunday, August 29th, at 9 p.m. Eastern.