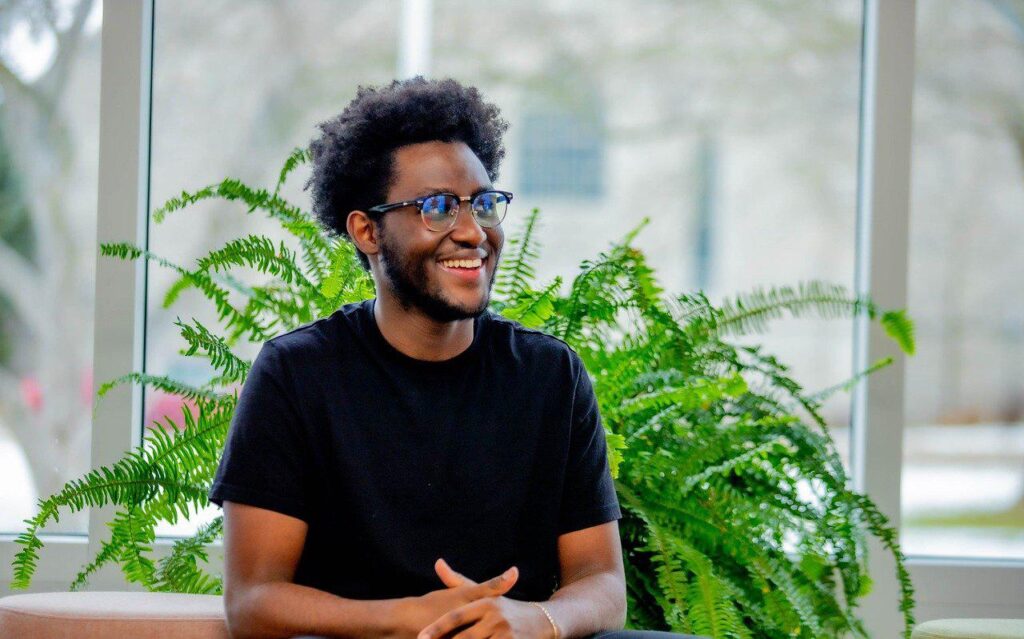 Why Values Based Financial Planning is Powerful and Can Actually Lead Every African American To Success
Historically, financial planning has been an arena that has been out of the reach for many African Americans. This has been due to financial planning's focus on investable assets and the lack of those assets in the African American community.
That said, there are also many African Americans who've gone to college and who now find themselves with higher income careers. They have the ability to change the course of their families! However, this particular group's long-term comprehensive financial planning is not as tight as it should be when it comes to their investable assets.
It's easy to focus on alleviating the pain of not having income or not having enough wealth. Especially at the expense of an African American's cultural or personal values. In fact, most advisors will only focus on the value of "having more dollars" with this group—especially for those who've been marginalized. But is this the right approach?
Is the pursuit of one's financial success goals based on one's values (aka values based financial planning)? Unfortunately we don't take the time to sort out what it is that really matters to us. What many of us get, when it comes to creating a financial plan, is someone else's idea of what our values should be! For example, do you want your investments in mutual funds and exchange traded funds to include private prisons?
Here are the two dimensions of values based financial planning:
Goals/dreams and building/implementing.
Values based (values first) financial planning goals
What do you think of when you hear "values based" financial planning?
More often than not, conversations regarding finance do not include personal or even cultural values. We often hear "the pursuit of happiness involves the pursuit of money for money's sake." I was once told that I should not concern myself with anything other than making money today. Once I had money, I could then decide to be charitable!
As a Certified Financial Planner™ (CFP®) professional, I believe that the first step starts with articulating your values around financial success. A few examples include:
Family
Faith
Career
Sustainability
Sports
Your thoughts around family may include your children's or grandchildren's education. That may be a private school based on your religion, and/or paying for a four-year college education. It may be a stand against abortion or supporting foster parenting. Your concern over climate change may be marching against the XL pipeline, or promoting recycling and other sustainability measures.
I have found that many of our long range goals come into sharper focus as we get closer to the time frame we want them to be realized. However, without an intended destination, we won't know what we need for the trip. Often, there are many competing objectives.
We must make value judgments as to which objectives can be fully achieved or find a way to satisfy each objective in a way with which we are comfortable. Often this process of prioritization helps you better determine what truly matters most!
Values based financial planning design
Let's say that you want to build a house. You may be so excited about having a house built that you may not think to express your desire for building it in an eco-friendly way. Furthermore, not being an expert in the field, you may not know the extent of your options, such as ways to keep the construction green or ways to ensure that the completed house functions in a green manner.
Hopefully, your architect would ask about using or not using green materials. Some materials may increase the cost of construction. Some materials may have a payoff in the short run in terms of lower operating costs.
If you're like my sister-in-law, you'd be willing to absorb these costs even if there is not a short-term pay-off because of your strong desire to combat climate change.
You may decide that some are worth the investment and others are not. That's why it is your values based financial plan and not someone else's. However, if the question of green building materials had never been brought up, you might not have any input about whether this desire for green building would be incorporated in your house.
You may also choose to focus your charitable planning on organizations that promote your values around sustainability and climate change. You may do this with ongoing charitable contributions during your life and charitable planning at your death.
I believe that everyone should have an estate plan that reflects one's current values. While most of us assume we have more tomorrows to get things done, none of us are really promised the next minute!
Building on values based financial planning
For some, values based financial planning may mean socially responsible investing (environmental social and governance or ESG investing). Your views and feelings may be concerned around climate change. In other words, you can ask your investment advisor representative to seek out investments in companies that are either primarily green or those that make significant investments in green operations and social outreach. You might also seek out green investment funds. There are so many investment strategies that can be pursued to help support your deepest values.
Discuss your values with your tax advisor and estate planning/wealth planning attorney also so that they can further refine your plan in their specific areas of expertise. Having a coordinating wealth advisor is important to make sure that all of the professionals are working together to maximize the achievement of your goals.
Ready for a values based financial plan checkup?
Are you engaged in values based financial planning? Have you actually written down your values? Have you discussed them with your financial team, tax advisor, estate planning attorney, Certified Financial Planner™, etc.? If not, talk to a Certified Financial Planner™ who embraces financial life planning or values based financial planning, so that not another day will go by where you are pursuing someone else's values rather than your own.