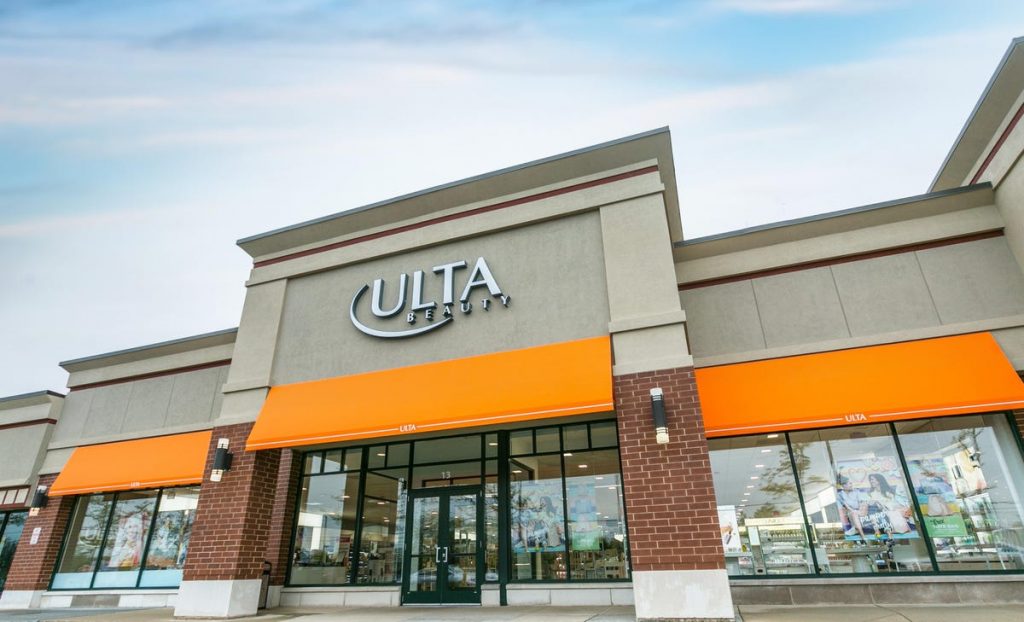 Ulta Beauty Broadens Its Commitment To DEI Initiatives In The Beauty Industry
Ulta Beauty ULTA announced its MUSE 100 initiative which is a celebration of 100 inspiring Black voices in beauty. In February, the MUSE platform was introduced to Magnify, Uplift, Support and Empower Black voices in beauty and the recent announcement furthers its commitment to amplify Black voices in retail. MUSE 100 is recognizing the industry's leading change makers including brand founders, activists, authors, and makeup artists. A complete list of the MUSE 100 can be found on Ulta Beauty's website.
Dave Kimbell, CEO Ulta Beauty, said in an interview, "I truly love celebrating the 100 inspiring and compelling influencers and change makers who are changing the world around us." Kimbell discussed how their stories allow others the opportunity to learn from people who are really making a difference in society as a whole. Ulta Beauty is investing in these brands plus providing them a platform to amplify their voices.
Categories of excellence across the beauty industry
Ulta Beauty, along with its DEI (diversity, equity and inclusion) Counsel and industry partners identified 10 categories of recognition for Black businesses and leaders. According to the press release, the categories include:
Makeup Magicians: Those making the world more beautiful – artists and innovators in makeup
Hair Raisers: Stylists and influencers changing the hair game one lock, braid, or twist at a time
Style Setters: Icons and trend setters in in the fashion space
Well Makers: Leaders and founders celebrating the beauty of wellness and mental health
Story Shifters: Those telling the stories of Black beauty
Culture Creators: Influencers, makers and content curators driving culture today and tomorrow
Luminous Leaders: Changemakers and entrepreneurs leading and lighting the way
Executive Excellency: The bosses of beauty, movers and shakers making an impact in the industry
Fearless Founders: Those changing the face of beauty and taking shelves by storm
The Next Gen Muses: Emerging young Black leaders shaking up our world
Tomi Talabi, founder of The Black Beauty Club, is being recognized in the executive excellency category. Talabi was born in Africa and has always believed that beauty is actually not about products but about community. She founded her business to create a community and ecosystem around beauty. The Black Beauty Club is on Clubhouse, a social network based on voice where people come together to talk, listen and learn in real-time. The Black Beauty Club allows anyone in the social network to drop into conversations about Black beauty and listen to others creating a community of engagement. Talabi said, "To make changes we all need allies regardless of gender or race; change does not come from shouting loud, change happens when we shout together."
Talabi was surprised to receive the MUSE 100 recognition as she feels her role is to support others in amplifying their voices. She commented, "I work behind the scenes to promote others and provide opportunities for people to network and connect. However, when I saw the list of muses I was humbled to be in such a great group of Black leaders, change makers and founders." Talabi discussed how in 2017, Fenty really paved the way for the industry to expand assortments to people of color but feels that many companies stopped short of really driving long-term change. Since 2019, however, there are more commitments and actions being made in the beauty space to broaden the access and opportunities for Black owned beauty brands. Talabi said, "Longer term commitments are being made by companies to further DEI initiatives like the work that Ulta Beauty has done this year."
The future of beauty should encompass a more integrated display of products throughout a store and not have products separated out by BIPOC (Black, Indigenous, people of color) owned brands. Talabi said, "BIPOC owned brands and products should be in the product assortments because they deserve to be there. They should not be there solely on the merit of being a BIPOC owned brand."
MUSE 100 selection process
The MUSE 100 were selected based on their record of advancing DEI initiatives through leadership, product development, and the ability to stimulate change. A panel of industry experts and Ulta Beauty's own DEI Counsel selected the recipients of MUSE 100 who will be awarded with a grant of $10,000 to accelerate their continued impact and influence, totaling a commitment that exceeds $1 million from Ulta Beauty. These funds are in addition to the $25 million in DEI commitments made by the company in February of this year.
When asked about which of these programs or commitments contribute most significantly to DEI growth in the beauty industry, Kimbell said, "No one single initiative is enough, which is why we have approached this as a multi-faceted process and are investing time, money and resources to accelerate the roles of Black owned brands." He discussed how raising the voices of Black owned brands is more reflective of the world around us and makes Ulta Beauty a more connected company. The goal is to make Ulta Beauty a great place to shop and work for everyone. An impressive 47% of Ulta Beauty's workforce identify as people of color.
Ulta Beauty's DEI advisor Tracee Ellis Ross, Cosmopolitan's beauty director Julee Wilson, entrepreneur and co-founder of Melanin Haircare Whitney White and celebrity stylist Mecca James Williams helped to select the 100 honored muses. "I'm excited and consistently encouraged by Ulta Beauty's continued commitments," said Tracee Ellis Ross, DE&I advisor at Ulta Beauty and CEO and founder of PATTERN Beauty. "The MUSE 100 demonstrates a significant evolution of Ulta Beauty's mission to uplift Black voices. By shining a light on these inspiring change makers, we empower Black communities and continue the important work of fostering foundational change."
Shontay Lundy, founder of Black Girl Sunscreen, is recognized in the fearless founder category and said, "The experience of being selected as one of the 100 muses has been amazing, it validates that I doing something right and making a difference." The inspiration for her brand has been centered around women of color who want to spend time outside and in the sun while being protected. Lundy discussed the slow progress over the past decade and how Black consumers historically had no assortment options in the store. Lundy said, "Black beauty brands don't receive validation until a major retailer carries the products." Customers are disadvantaged because they do not get visibility of the greatness of products that are out in the marketplace. Lundy also discussed that not all beauty brands have the same access and opportunities to succeed. Black Girl Sunscreen is an all female, all Black company and is proving that it can build greatness, Lundy said, "We want the world to know we are promoting diversity and being recognized as an innovator and pioneer in this space is very rewarding."
Ulta Beauty helps to amplify Black voices
In addition to being featured on the Ulta Beauty MUSE 100 website, honoree stories will be shared on Ulta Beauty's social channels and further amplified through the company's media partnerships to inspire others. Kimbell discussed how the MUSE 100 and other DEI initiatives are long term commitments for Ulta Beauty: "These initiatives are an on-going journey and not a final destination; our goal is to mirror our values and continue to amplify the underrepresented and ultimately drive industry change." Kimbell discussed how there is more work to be done and Ulta Beauty wants to lead these efforts within the company, its partners and the industry as a whole.
One way the company will gauge the success of its DEI initiatives is by meeting its commitment to double the number of Black-owned brands in its assortment by the end of 2021. Ulta Beauty plans to invest more than $4 million in marketing support of Black owned brands to fuel brand awareness. The company has committed to having 15% of its purchasing power to be dedicated to Black owned brands. Another metric involves monitoring the in-store training of employees to see that it delivers service that reflects the values of the company. Kimbell stated that Ulta Beauty is dedicated to hiring a more diverse workforce including having a more diverse board of directors.
Ulta Beauty operates more than 1,250 retail stores across 50 states and also distributes products through its website. Last November, Ulta Beauty announced a partnership with Target including shop-in-shop Ulta Beauty stores within 100 Target TGT stores which launched this past August.