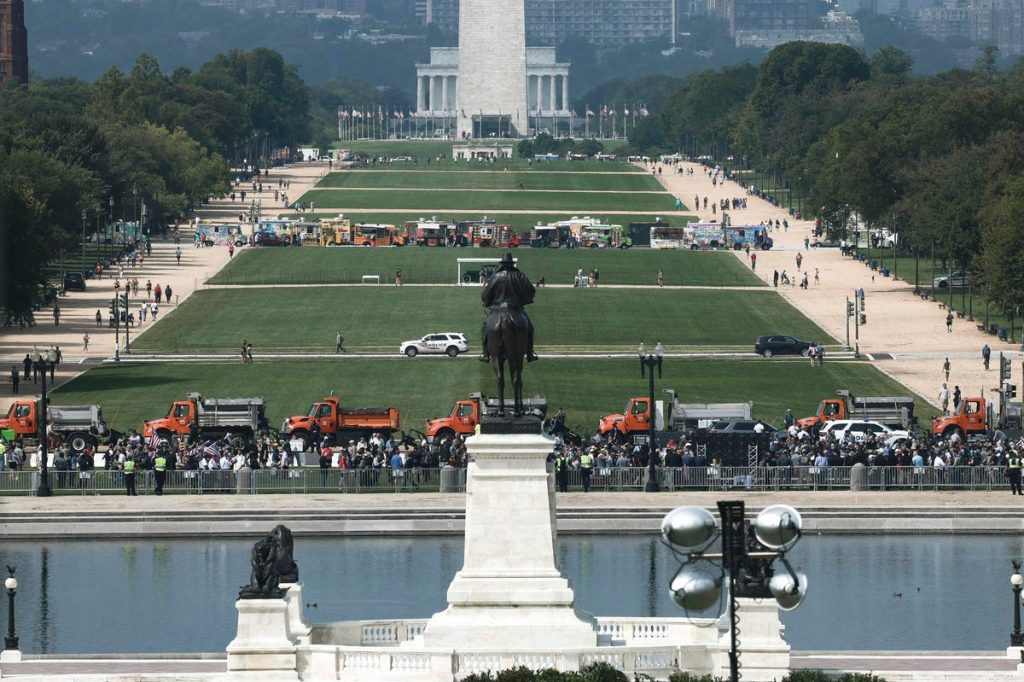 The Crisis Management Lesson From 'Justice For J6' Rally At U.S. Capitol
The Capitol Police were ready this time. Unlike the Jan. 6 resurrection at the U.S. Capitol, law enforcement agencies were well-prepared for any eventuality at Saturday's "Justice for J6" rally where there were more police than participants.
The crisis management lesson for business leaders from today's event was "better safe than sorry." The rally that drew hundreds of people ended Saturday afternoon after about an hour of speeches. There were no known incidents, according to news reports.
The Washington Post said the event was, '… the most anticipated visit by right-wing demonstrators to the nation's capital since Jan. 6, and unease had settled across the city as the day began. Among other things, police were worried about the risk of violent clashes between the pro-Trump protesters and others on a busy Saturday in Washington…'
Taking No Chances
Police officials took no chances. On Saturday morning, the U.S. Capitol Police deputized outside law enforcement personnel as special officers.
According to the New York Post, "Two hours ahead of the rally, a fleet of District of Columbia-owned dump trucks lined up to block the city's streets off from roaming demonstrators, and an olive-green Humvee from neighboring Prince George's County, Maryland, was stationed outside the Capitol's Botanic Garden Conservatory."
In the days leading up to the rally, the Capitol Police took a series of steps to ensure there was no repeat of the chaos of Jan. 6. The precautions included re-installing security fencing, positioning surveillance and robotic cameras throughout the area, having the National Guard on standby, working with federal partners, gathering and utilizing intelligence and increasing the presence of local police. There were no members or Congress or staff inside the Capitol.
At a news conference on Friday, police officials expressed confidence that they had strong plans in place to deal with any violence at the rally and had conducted table-top and in-person exercises to practice their responses to various scenarios.
Advice For Business Leaders
It's always better to over-prepare for a crisis.
If you don't have a crisis management plan in place now, prepare one as soon as possible.
If you do have a plan in place, review and update it at least once a year.
Conduct table-top and other exercises on a regular basis to ensure the crisis plan will work when needed.
Identify and obtain the resources you'd need to respond to different crisis scenarios in case they become a reality.
Appoint a crisis response team before they are needed and make sure they are familiar with the crisis management plan.