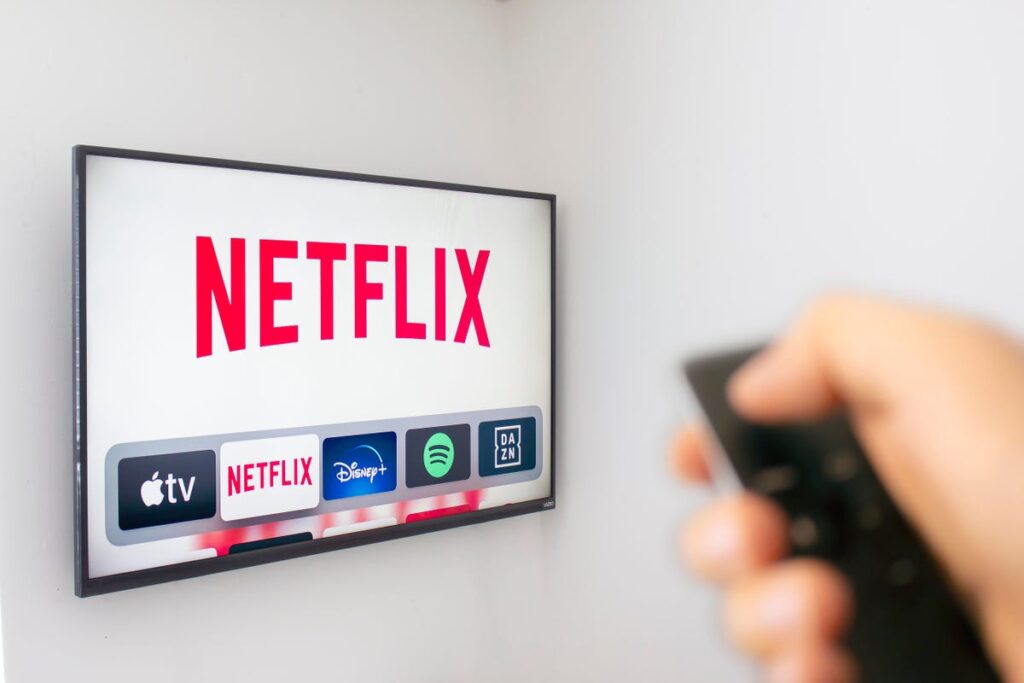 Streaming Wars Price Tag Continues To Mount, Likely To Top $140 Billion This Year
The price of admission for those fighting the streaming wars will continue to escalate, projected to jump 10 percent in 2022 to $140.5 billion for the nine biggest media and technology companies, according to Wells Fargo WFC data.
The figures are expected to continue rising in coming years too, hitting $172 billion in cash outlays by 2025, Wells Fargo projects. Those spending outlays are driven by competition to attract and keep subscribers, expand programming to reach broader global markets, and provide coverage of sporting events. At stake is primacy in a transformed media business that connects media companies directly with their customers in markets around the planet.
Leading the spending is Disney DIS , which is projected to spend $33 billion in its fiscal year 2022, which started Oct. 1. That prodigious spend includes cash outlays for ABC, ESPN, other legacy cable networks, its movie studio with Marvel and Star Wars, animation operations with Pixar and Disney Animation, and four streaming services (Disney Plus, Hulu, ESPN Plus, and international service Star).
That's a big jump from the previous fiscal year's $25 billion, but in fact might not be nearly enough for the Hollywood giant as it tries to maintain its many lucrative legacy operations while providing enough original content to attract and retain subscribers who can easily cancel and sign up with competitors.
In fact, that's the challenge facing all of the Hollywood media companies as they square off for market relevance against the deep pockets and diverse online video offerings of Netflix and tech giants Apple, Alphabet and Amazon, none of which must feed a legacy film and TV operation alongside new streaming offerings.
Netflix, which ranks fourth in overall spending (behind Disney, Warner Bros. Discovery and Comcast CCZ ), is second when sports rights are subtracted from the totals. The company's content spending is expected to jump 13 percent this year, to $19 billion.
Sports broadcasting rights are a substantial part of the overall totals. Their cost has skyrocketed in recent renewal negotiations by networks with the NFL, NHL, NBA, English Premier League and other major European soccer leagues and competitions, and cricket's Indian Premier League.
The NFL in particular has become vital to the sustained existence of legacy broadcast and pay-TV services, its games comprising 75 of the top 100 highest rated shows on TV last year, according to an analysis by Sportico. Other major sports leagues are also among the most important components of TV's traditional ecosystem.
Warner Bros. Discovery DISCA – the planned $45 billion combination of AT&T's T WarnerMedia unit with Discovery now under regulatory review – will likely have to boost its content spending more than 8 percent to $22.4 billion in 2022, partly for MLB and NBA rights. The latter league is expected to push for higher rights payments when deals are renewed after the 2024-25 season.
And sports rights may get even more expensive in coming months. Apple AAPL is reportedly mulling carrying Major League Baseball games next season (presuming the league can resolve its labor lockout).
Disney has a lot of reasons to hold onto its exclusive Indian Premier League, a major attraction to the 44 million customers it has in that country (and more than a third of its global subscriber base). It will face stout bidding for at least some of the rights from Sony's TV division there, newly merged with local giant Zee Entertainment. Netflix NFLX and Amazon also have notable Indian operations.
And still up in the air is what happens with the Sunday Ticket NFL offering, which DirecTV is walking away from.
Alphabet's YouTube TV skinny bundle might be one home for the Sunday Ticket rights, as a premium sell-through to drive overall signups.
Another is Amazon, which already has put up $1 billion a year for rights to Thursday Night Football broadcasts, and spent more to take over the money-losing program a year early. With sports-minded CEO Andy Jassy (he's a minority owner of the NHL's new Seattle franchise), Amazon could move to scoop up Sunday Ticket too.
The continued cost of competing for eyeballs is starting to weigh down some media companies, which have seen their shares droop in the second half of 2021 and into the new year. Disney, for instance, was down today 21 percent for its one-year high of nearly $202 a share, though it's up from lows of $142 a share just after Thanksgiving.
Netflix, which peaked at $661 a share in mid-November, is back down to somewhat more typical levels, at around $540 or about 18 percent.
Other media companies are seeing notable share declines too, as Wall Street investors have begun looking beyond the subscriber additions reported by media companies to look at other metrics like churn rate, market share and content spend.