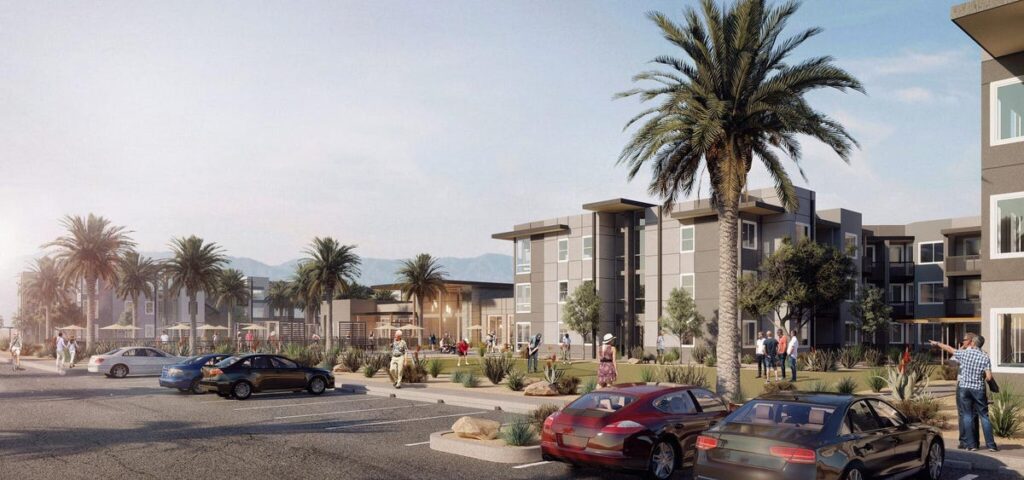 Senior Housing Firms Differentiating With Anti-Ageism Philosophy
Today's seniors are not their grandfathers' contingent. The demographic is far more active, healthy and engaged these days than older generations of years past. How do senior communities appeal to people who want to meet life head on, enjoy the world on their own terms and retain as much freedom and independence as younger adults?
The operative term might be "anti-ageism." That's the philosophy advanced at Revel Communities under chief operating officer Danette Opaczewski, who has seen to it the properties incorporate tech-forward and active wellness amenities as a way to support residents who have zero interest in slowing down. The tenet is equally popular at a few other senior living brands. They include Vi Living, where residents are encouraged to use the community amenities to help others acquire new skills; and Cantina Communities, where a tech platform lets residents create their own culture.
Opaczewski logged three decades in hospitality before joining the senior living sector. Revel, she says, is "a design-focused experiential brand. I grew up on the collective experience of the space. I felt like that was missing in senior living. We call it the growth model. We're focused on the growth of a person as you age, respecting the aging process, helping people have freedom and independence and choice."
Seasonal homes
Among the underpinnings of Anti-Ageism is an understanding today's older adults are much less likely to plant themselves in one place for the remainder of their days.
Revel responds through its Revel Seasonal Residences program. Residents feeling a touch of wanderlust can trade time in one Revel community to go reside for a while in another of the company's communities in a different part of the country, living for up to six months at a time at the other property. For instance, residents of Revel Issaquah in cool and wet Washington State have been known to trade for a few weeks in the sun-washed heart of the Mojave Desert at Revel Vegas.
Among the brand's new destinations earning the most requests is Revel Palm Desert, the company's first Southern California community. There, the physical departures from traditional senior communities include single-story cottages with private garages.
Studies have repeatedly confirmed the act of traveling improves overall health, relieves stress and enhances creativity," Opaczewski says.
"By creating unique opportunities for our residents to explore a destination and cultivate new personal connections, while feeling at home within a Revel community, we are delivering on our promise you can live your best life now," she adds.
The brand has also incorporated leading-edge consumer technology amenities in its senior housing communities. For instance, Revel residents have access to Facebook Portal TVs, which are video calling hubs with built-in Amazon Alexa capabilities.
It is also the first brand to install The Mirror – which converts from a simple reflective looking glass to earth's first interactive smart gym — in each of its communities.
Small footprints
Meantime, Vi Living's philosophy is to turn on its head the notion that life slows during retirement. The company encourages residents to lead other residents in mastering new skills that could range from fitness to artistic and cultural interests. Community amenities support initiatives like Vi at La Jolla's Active Aging Challenge, a resident-created initiative that measured fitness levels of participants.
Founded by a pair of Silicon Valley tech industry veterans, Cantina Communities embraces the philosophy that residents shouldn't pay for swimming pools, fitness centers and pickleball courts they wouldn't necessarily use. The approach is a simple one: Place small-footprint homes within pocket neighborhoods spurring socialization within the acres of green space in each enclave and replace vehicle-centric movement with one based around people. Residents create their own culture using tech tools that connect them to each other and amenities peppering the lively urban areas nearby.
The popularity of well-known retirement living brands demonstrates many older adults continue to savor the traditional senior community platform. But the buzz around Revel Communities, Vi Living and Cantina Communities indicates there's plenty of room for creativity and innovation in a sector growing right along with the surge in numbers of older Americans.