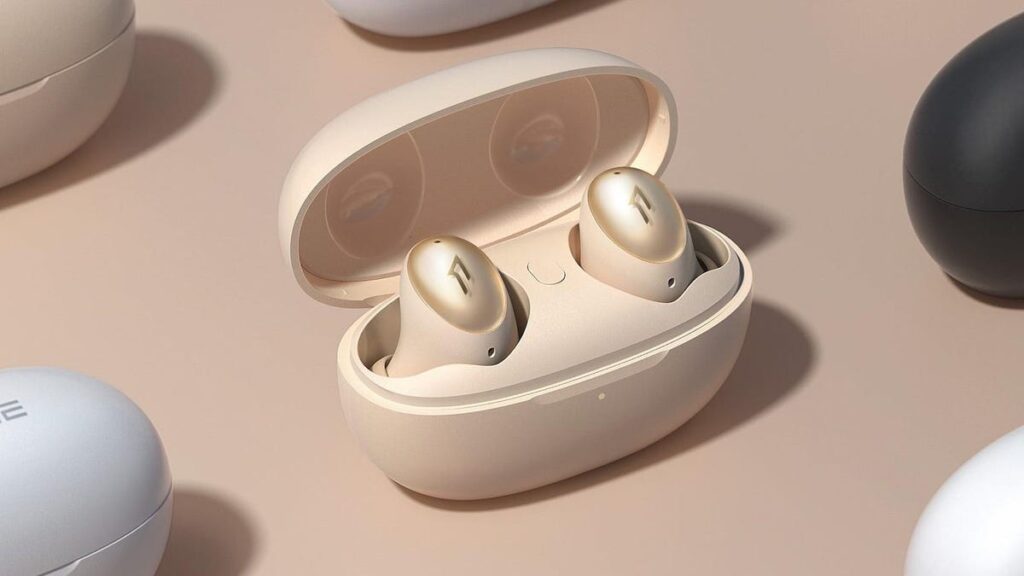 Review: 1More ColorBuds 2 Improve On The Original With ANC, Wireless Charge Case, And Lower Price
1More has released a new version of last year's ColorBuds. Building on the popular true wireless earbuds, the company has added many new features while also cutting the price. The combination should make a popular option in the affordable earbud space even more compelling. I tested a pair of 1More Colorbuds 2 to find out if these are an even bigger value.
Piling on the Features While Cutting the Price
Last year's ColorBuds offered a compelling list of features in true wireless earbuds with a $99.99 MSRP. This included a compact and ergonomic design, 6-hour battery life, a case with USB-C charging and fast-charge support, IPX 5 water and sweat resistance, touch controls, four microphones, Bluetooth 5 with AAC and aptX, and full-range balanced armatures with custom-tuned signature sound.
At the time, I said: "true wireless earbuds at this price have no business sounding as good as they do."
With the new ColorBuds 2, 1More kept all the good stuff but piled on new features. And somehow — at a time when many consumer electronics companies have been raising prices — the new versions are priced at $79.99, $20 less than the originals. At time of publication, they were reduced to under $70 through the company's website as part of a holiday sale.
One of the key new features is QuietMax active noise cancellation (ANC) with transparency mode. The ANC does a decent job of muffling ambient noice. It's not perfect, but it does make a noticeable difference and to have the feature included in earbuds in this price range is pretty remarkable.
Bluetooth is boosted to version 5.2, and this brings support for features like instant pairing and the ability to use either of the earbuds independently.
The charge chase gains wireless charging capability. You can still plug in with a USB-C cable, but you now have the option of just setting the case on a Qi wireless charging pad.
Battery life has improved to up to eight hours on a charge. That's without ANC turned on, but even with ANC, the ColorBuds 2 match the original's rating of up to six hours on a charge. In testing, these battery life numbers proved to be accurate.
While the originals were equipped with a full-range balanced armature, the ColorBuds 2 have a 7mm dynamic driver. I don't have the originals here to compare against, but the ColorBuds 2 still sound better than you'd likely expect, given the price tag. 1More tends to go with a fairly balanced approach, so you won't get the booming bass you hear on some buds.
Did the ColorBuds 2 give up anything compared to the originals? As far as I can tell, the only feature that was dropped is the namesake "color." The first generation ColorBuds came in a choice of four colors. ColorBuds 2 are available in three colors and two of those choices are black and white.
One issue that I ran into probably won't be a problem for most buyers and it's not specific to the ColorBuds 2. The charge case and earbuds are both very compact. Great for carrying around and for wearing discretely and comfortably. But for someone like myself with large hands, it's turned into almost a logic puzzle trying to get fingers into the case to remove the earbuds. The fact that they snap into place using magnets ensures the earbuds are correctly aligned for charging but does contribute to that removal challenge.
No-one else in my house has the same problem and it's far from the end of the world, but worth mentioning.
SoundID
One of the other key features added to the ColorBuds 2 is SoundID, and I think this one deserves spiking out.
It's become more common for earbuds to include an EQ function in an accompanying app. This is a great feature because it gives the user some control over audio performance. If you prefer a bass-heavy sound, you can have it — within the limitations of the hardware.
The original ColorBuds lacked an EQ. But with the ColorBuds 2, 1More brings the feature. Sort of…
Instead of a straightforward EQ that lets you play with frequency response or even a list of presets, 1More has partnered with SoundID from SonarWorks. Launch SoundID from the 1More app and you're walked through an A-B test, where you're asked to listen to a series of two audio snippets and choose which you prefer. It's kind of like an eye test where the optometrist snaps different lenses into place and asks you which is better. After completing the process, you have a SoundID profile. Apply it and the ColorBuds 2 audio is customized to reflect your preferences.
I did prefer the sound with my SoundID profile active (turns out my preference was for a bit more bass and a slightly brighter high end), but I would rather see an EQ instead. With SoundID the only choices you have are to turn the feature on or off, or to go through the process of re-creating the sound profile. There's no ability to casually pump up the bass for a workout track, or boost the mid-range to listen to an audiobook.
It's better than no customization, but I think a simple EQ function would have been a better bet than going to the trouble of SoundID integration.
1More ColorBuds 2 Recommendation
The under $100 space for true wireless earbuds gets more competitive every year. In particular, there are a lot of options on Amazon from brands you've probably never heard of.
With the 1More ColorBuds 2, you get wireless earbuds that punch above their price, from an audio brand that's proven itself. The second version of these popular earbuds gains compelling new features and somehow manages to cut $20 off last year's price tag.
If you are looking for more more — multi-level ANC, superior sound, and even THX Certification — the company has a compelling upgrade in its 1More Wireless ANC -In-Ear Headphones with hybrid dual-drivers. I reviewed those earlier this year and you will be hard-pressed to find a better set of wireless earbuds for under $200 (if you can find them in stock).
Disclosure: 1More provided ColorBuds 2 for evaluation but had no input into this review.