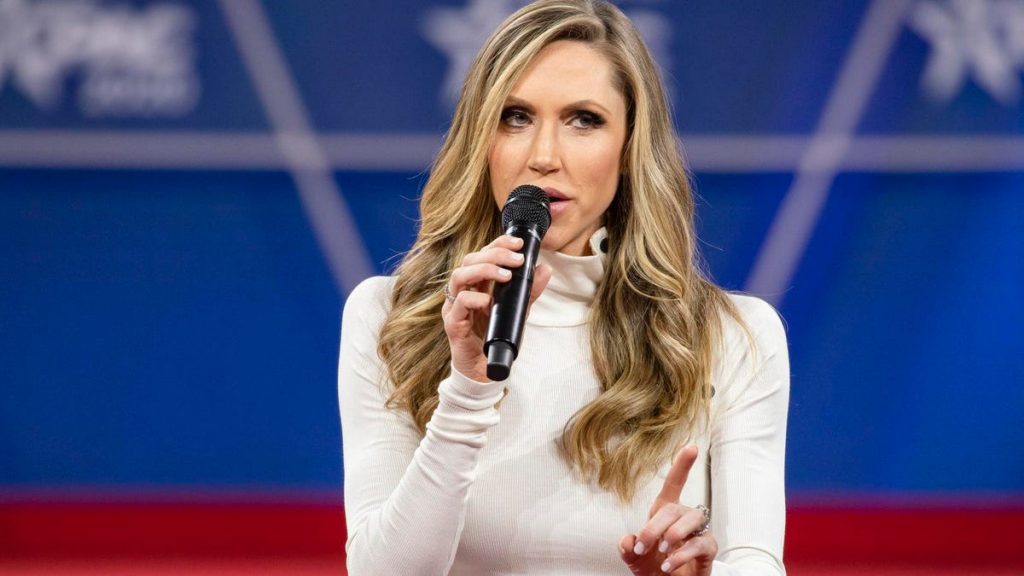 No, Higher Turkey Cost Isn't Part Of A Plot By Democrats To Destroy Thanksgiving
Topline
Lara Trump, former President Donald Trump's daughter in law, appeared on Fox News' Hannity Wednesday and claimed the rising cost of turkeys are part of a left-wing scheme to destroy Thanksgiving and "divide" the country, instead of a result of inflation, supply chain breakdown and labor shortages.
Key Facts
Trump, a Fox News contributor and wife of Eric Trump, said rising turkey prices are part of a liberal plot to "transform" the U.S. and "chip away" at American traditions.
Ultimately, the left want to "divide Americans" and "don't want us to have any common ground," Trump said, claiming some areas "did away with Halloween" this year because they wanted to be "inclusive" of those who don't celebrate.
In fact, the price of turkeys jumped 24% over the last year, according to the annual American Farm Bureau Federation survey, though this can largely be attributed to high inflation, labor shortages and supply chain breakdowns, not a heinous plot from the left.
Higher turkey prices are driving up costs for Thanksgiving dinner, which rose 14% from 2020.
Crucial Quote
"At the core of this, [Democrats] want to divide Americans up. They don't want us to have any common ground, they don't want us to have any shared traditions like Thanksgiving…It all goes to fundamentally transforming this country and the way you do that is to make sure we have no commonality whatsoever…you start chipping away at that, and they don't care that Thanksgiving costs a lot more," Trump said.
Surprising Fact
Despite reports of soaring turkey prices, NielsenIQ reports that the average price per pound paid in the past month is down 18% compared to last year. This is largely due to consumers taking advantage of discounts, according to Nielsen, which sources price data directly from the majority of retailers in the U.S.
Key Background
Thanksgiving looks set to be more ordinary this year after experts encouraged people to stay home last year when vaccines weren't widely available. Americans may have found it harder to find and pay for the yearly feast, with prices rising and many sought after items reportedly hard to find. There is no single factor responsible for this. Inflation, which reached a 31-year high in October, plays a role, especially in the soaring prices of meat, poultry, fish and eggs. Labor shortages, supply chain issues and the weather also play a role.
Further Reading
Lara Trump claims rising turkey prices is part of a left-wing plot to destroy Thanksgiving (Business Insider)
More Mashed Potatoes, Less Pie: Which Thanksgiving Favorites Are Cheaper Than A Year Ago? (Forbes)
No Thanks: Average Cost For Thanksgiving Dinner Hits All-Time High (Forbes)
Turkey Caught In Supply Chain: Bird Prices Are 20% Higher, 30% Harder To Find (Forbes)
'Meatflation' Worsens As Prices Rise At Fastest Rate In 30 Years In October (Forbes)