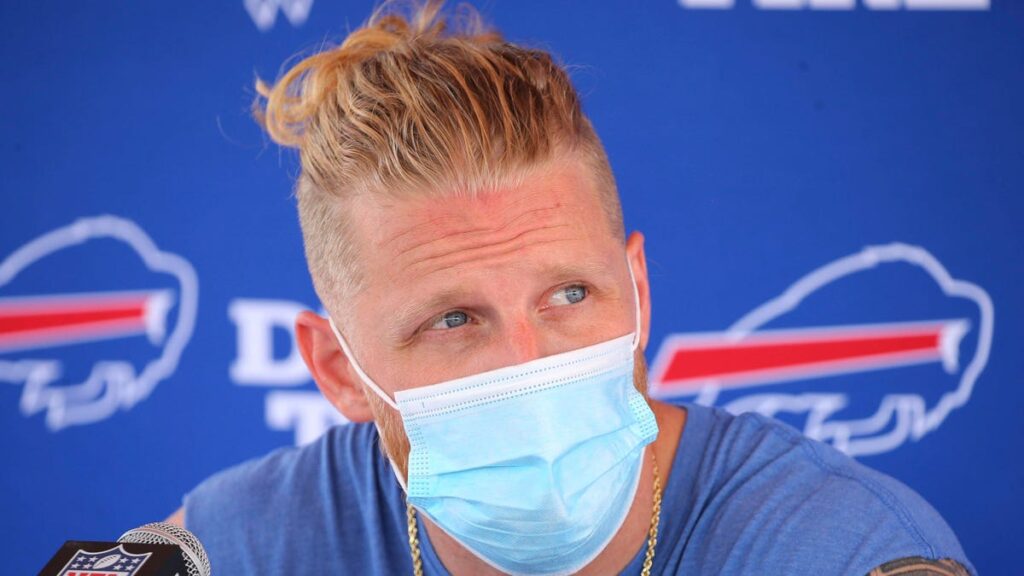 NFL's Cole Beasley—A Longtime Vaccine Skeptic—Reportedly Tests Positive For Covid-19
Topline
One of the National Football League's most prominent Covid-19 vaccine skeptics fell victim to the league's worst-ever spate of coronavirus cases Tuesday, as unvaccinated Buffalo Bills wide receiver Cole Beasley reportedly tested positive for Covid-19.
Key Facts
Beasley was placed on the Bills' reserve/COVID-19 list Tuesday, the team tweeted Tuesday afternoon.
This was due to a positive test result, according to NFL Network's Ian Rapoport.
Since Beasley is unvaccinated, he will be sidelined for 10 days and miss the Bills' Week 16 game against the New England Patriots, Rapoport said (vaccinated players can test out of quarantine sooner if they are asymptomatic).
Key Background
Beasley shared his thoughts on Covid-19 vaccines in a series of June tweets: "I may die of covid, but I'd rather die actually living…. [I'll] take my chances with Covid and build up my immunity that way. Eat better. Drink water. Exercise and do what I think is necessary to be a healthy individual." He expanded in a July statement, "I'm not anti or pro vax. I'm pro choice." The NFL fined Beasley in August for violating its mask policy for unvaccinated players. After the Bills' home stadium announced a vaccine mandate for fans ages 12 and older in October, Beasley offered to buy unvaccinated fans tickets to road games.
Big Number
About 200. That's how many NFL players have tested positive for the virus since last Monday, according to ESPN.
Further Reading
Here Are All The Big NFL Names Sidelined By Covid-19 (Forbes)
NFL Fines Unvaccinated Bills Players For Covid Protocol Violations (Forbes)
Bills' Beasley, Ferguson Offer to Buy Road Game Tickets for Unvaccinated Fans (Sports Illustrated)