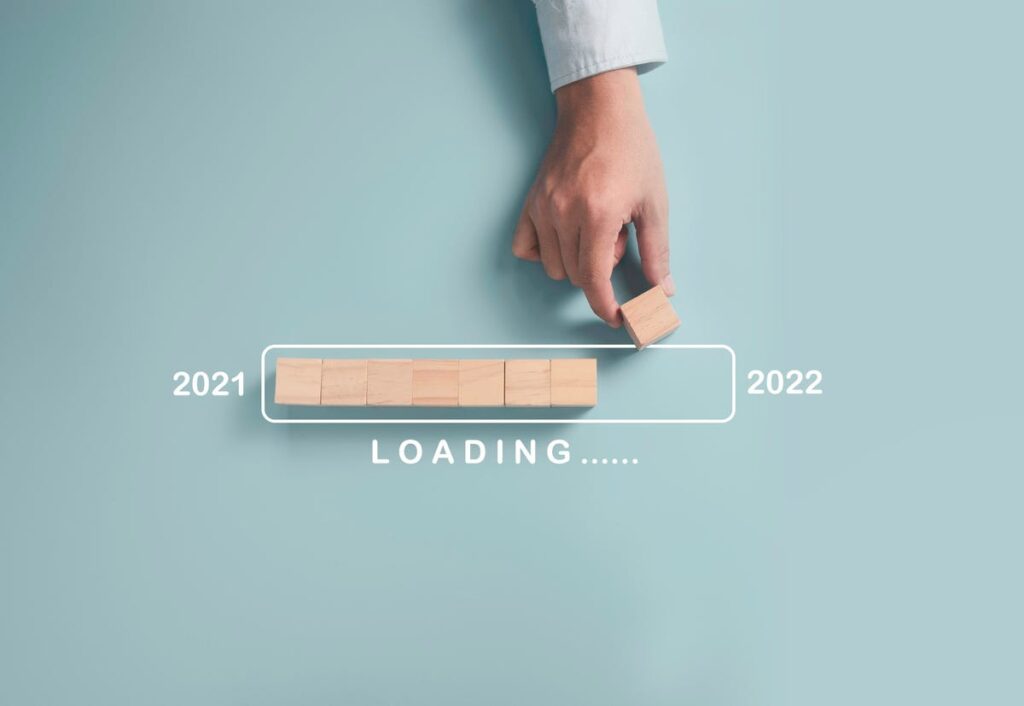 New York City Real Estate: Looking Back At A "Gangbusters" 2021 And Ahead At 2022
Another year is nearly in the books, and what a year it was! In one word, 2021 was "gangbusters" for the New York City real estate market.
Almost every metric met or exceeded record levels at one point or another this year, as the momentum that had started in late 2020 snowballed into an avalanche of activity in 2021. Below, we take a look back at 2021 and look ahead to what 2022 holds for New York City's real estate market.
2021: A Heavy Year For New Listings
2021 Recap: In terms of monthly new listings, 2021 started below average with counts during both January and February below 2019 and 2020 levels, as well as below the 2008 to 2018 average. However, as the first quarter ended, seasonality returned to the market, and the typical busy season began with more and more sellers listing their units for sale.
While buyers' record-setting levels of signed contracts were the main story of 2021, as it turned out, it was a heavy year for new listings, too. Each month between March and November saw more new listings than during 2019, and more than the 2008 to 2018 average. In fact, two of the top three heaviest listings months since 2008 occurred during 2021 (April and September), and only July 2020 saw higher volume when the market reopened from the pandemic. On a cumulative basis, by December 5, 2021, had amassed nearly 18% more new listings than the 2008 to 2018 average.
However, despite this surge in listing activity, many buyers remained frustrated because there simply was not enough inventory. In fact, subtracting the number of deals and off-market listings from the number of new listings yielded a negative number for all but two months in 2021.
2022 Prediction: Listing volume could wane significantly through mid-January 2022 as sellers pause for the holidays. The return of seasonality suggests that listing volume should resume its upward trajectory in mid-Q1. In the interim, a slowdown in buy-side activity for the holidays could cause inventory levels to rise in early 2022, pressuring prices.
Contracts Signed: Buy-Side Momentum
2021 Recap: The number of monthly new listings may have started 2021 at a below-average level, but contracts signed certainly did not. By the end of 2021, the number of contracts signed was head and shoulders above any other year.
The buy-side momentum built up in late 2020 carried straight through into January at a brisk clip, and the number of deals only increased from there. By October, the number of contracts signed surpassed the previous full-year record of 12,520, set in 2013. By early December, the number of deals signed in 2021 had doubled the number signed during 2020. The luxury sector (units priced +$4 million) had its best year ever in terms of dollar volume. A top-ten ranking of the luxury sector's top months by dollar volume since 2008 includes six months from 2021, with still one month to go.
2022 Prediction: Deal volume and listing volume typically slow down through the holiday season. During the first quarter of 2022, deal volume could be noticeably slower if listing activity remains slower than the fourth quarter of 2021. As a result, the market could go sideways as buyers wait for new sellers to refresh available inventory.
Closings: Median Price Subdued
2021 Recap: For the first time since mid-2015, listing discounts fell consistently throughout the year as buy-side competition increased. Of particular note, the luxury sector shifted into overdrive in the spring and fall and as a result, six out of the all-time top ten months for luxury contract dollar volume happened in 2021.
Despite a flurry of activity, the median price stayed somewhat subdued through 2021 as buyers remained overly conscious of risks. However, the increased number of luxury deals eventually increased the median price. Moreover, a look at recently signed and closed deals suggests upward price pressures remain in the pipeline, especially considering the record-setting performance of luxury units in November, which have yet to work their way through to public record.
2022 Prediction: We may see a short-term spike in prices as recently signed luxury deals close, followed by a multi-quarter lull in 2022 as increased competition amongst sellers cools the market and buyers, after needing to act instantly to avoid missing out, begin waiting for price cuts.
In the future, 2021 will be remembered for its outsized activity on all fronts. In many ways, the market felt like it did back at its previous peak in 2015, with engaged buyers snapping up listings at or near the asking price before the first showings begin.
Which Year Does 2021 "Rhyme" With?
As Mark Twain once said, "History doesn't repeat itself, but it rhymes." The question for 2022 is now: does 2021 rhyme with 2012 and the beginning of the ramp-up into the peak, or does 2021 rhyme with the zenith of activity seen in 2015? If the answer is 2012, buyers would do well to repeat the mantra, "time is of the essence" to prepare themselves for a rushed purchase process. If the answer is 2015, sellers would do well to beat a potential market lull by slightly underpricing to secure a quick deal.