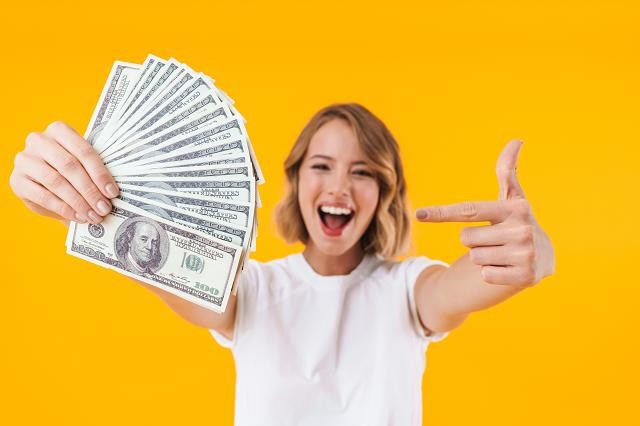 Leveraging Dynamic Personalization In Cash Back To Deliver Lifelong Customer Loyalty
As we find ourselves in the thick of yet another holiday season, marketers are looking to different strategies in order to stand out among their competitors in an increasingly saturated space. Now there are more ways for marketers to reach consumers in compelling and enticing ways than ever before – and Cash Back is a strategy that now dominates the space.
I sat down with Kristen Gall, President of Rakuten Rewards to talk about recent advancements within the Cash Back space, how it's becoming increasingly data driven and personalized, and the ways in which Cash Back is poised for continued growth as we venture into the new normal.
Gary Drenik: What ways can marketers leverage cash back to acquire new consumers?
Kristen Gall: Cash Back can deliver against nearly any marketing objective, whether it's rewarding loyal customers, winning market share or growing cart size. It's super-effective for acquiring new customers because it's a strong, customizable incentive for getting someone to visit a site and convert a sale. It can be especially useful in peak shopping seasons where standing out in a cluttered shopping environment is the only way to win.
Taking advantage of the pride that shoppers feel when they find an amazing deal can be a really powerful force for winning market share and loyalty. Consumers want rewarding experiences and Cash Back incentives are a great way to deliver them. A recent Prosper Insights and Analytics survey found nearly half of consumers (44%) use their credit card more when they are offered a Cash Back incentive. Less than a quarter (23%) said discounts on their own motivate them to spend more.
Drenik: How can cash back help strengthen relationships with existing customers?
Gall: Consumers want to know that brands value their business. Giving rewards for their loyalty is a perfect tool for doing this. A Cash Back offer bundled with an exclusive deal that other consumers can't access is a perfect element for a loyalty campaign that will make a loyal customer feel special. It can create a sense of exclusivity and community that keeps loyal consumers coming back.
Cash Back can also be part of a reward structure that encourages customers to stay in long-term relationships with favorite merchants. One example could be a Cash Back loyalty program where customers receive an extra 10% Cash Back on their 10th purchase.
Drenik: What ways can marketers deliver personalized cash back experiences to different consumers?
Gall: The Cash Back industry is increasingly data-driven and hyper-personalized. We are pioneering the next era of Cash Back by making it more dynamic, flexible, and agile.
We recently launched a Personalized Rewards product in partnership with Rakuten Advertising that enables advertisers to create and deliver individualized Cash Back offers using affiliate links on publisher sites. Merchants can leverage their CRM data and pair it with our first-party data to tailor Cash Back offers down to the individual level. This creates the opportunity to optimize their investment in affiliate marketing by offering the deals most likely to drive conversions without leaving money on the table.
Our partnership with affiliate marketing leader Rakuten Advertising helps us deliver organic and authentic offers to consumers. The contextual relevance of affiliate links means that offers complementary to a consumer's online journey rather than invasive or disruptive.
Drenik: How has the rewards and incentives industry evolved to meet the needs of consumers throughout the pandemic?
Gall: People have become more cautious about their spending choices and macroeconomic uncertainty is having an impact on everyday household anxieties. A recent Prosper Insights & Analytics survey showed that 1 in 5 adults are more likely to hunt for sales simply due to fluctuations in the price of gasoline.
Rakuten has optimism at its core – our name means 'optimism' in Japanese – and we leaned into that mindset. We helped our partners deliver rewarding, joyful experiences at a time when an optimism outlook was hard to maintain.
This year we saw more merchant partners leverage rewards-style incentives as a way to strengthen consumer confidence. Earning cash back while shopping provides a sense of pride and joy while reducing the financial impact they feel.
Drenik: How has this evolution helped set the stage for long term success in a post-pandemic world?
The ecommerce surge from the pandemic is here to stay. The industry has been trending for a while towards a greater share of sales occurring online, and the pandemic fast-tracked it. Retailers that scaled up online marketplaces overnight now have the digital infrastructure they need to service customers online effectively and efficiently. On the other side of the coin, consumers have become more acclimated to starting their shopping online.
The sophistication and impact of Cash Back grew in parallel with the renaissance in ecommerce. As merchants come to understand the best practices of using rewards to drive traffic and sales, we will continue to build our portfolio of solutions for helping help them achieve their goals.
Drenik: Thank you so much for chatting with me about the future of Cash Back, how it is evolving to become increasingly personalized to meet the needs of marketers and provide shoppers with unique and engaging experiences.