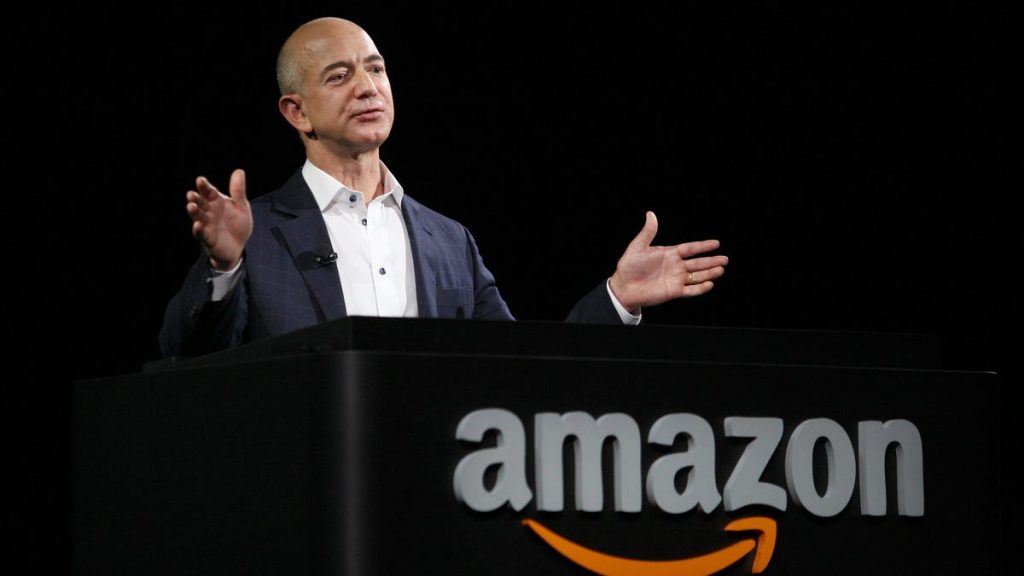 Jeff Bezos' Former Executive Partner Reveals Six Strategies To Build A Dream Career
Few of us will ever have the opportunity to work side-by-side with one visionary billionaire throughout our career. Ann Hiatt worked for two of them: Amazon founder Jeff Bezos and former Google CEO Eric Schmidt.
"The greatest gift in my life has been sitting next to the smartest CEOs in the world and learning step-by-step how they think, act, motivate, and make decisions," Hiatt writes in her book, Bet On Yourself.
I recently caught up with Hiatt to learn more about her experiences at Amazon and Google where she worked as the 'right-hand' for Bezos, Schmidt, and Marissa Mayer before Mayer left Google to become CEO of Yahoo.
Hiatt offers six strategies that professionals should cultivate to build the career of their dreams.
1. Prioritize learning.
Hiatt sat three feet away from Jeff Bezos during Amazon's hyper-growth period. What struck her most about Bezos is that he never stopped learning. Bezos walked into the office with three newspapers tucked under his arm. Hiatt would snag them off his desk and read them during her lunch break. By that time of day, Bezos had moved on to briefing documents, books, and scientific papers.
Microsoft CEO Satya Nadella once said that it's better to be a "learn-it-all" instead of a "know-it-all." Hiatt couldn't agree more based on the CEOs she has worked with at Google and Amazon. Leaders who reach the top are life-long learners well after they complete their formal education.
2. Surround yourself with brilliance.
They say you're the average of the five people you associate with the most, so choose that group wisely.
"I always prioritized the type of people I wanted to work for over anything else, including the job title and salary," Hiatt told me. "I knew they would shape the kind of person and leader I would become."
Hiatt and I agree that you don't need to know the person to surround yourself with brilliant people and their ideas. Instead, follow great thinkers and leaders on social media, watch their speeches or lectures on YouTube and TED Talks, or take classes on platforms such as LinkedIn or Masterclass.
"The Internet is the great equalizer in access to great thinking," says Hiatt. Brilliance is all around you. Take advantage of it.
3. Find meaningful impact.
According to Hiatt, one way to get noticed in an organization is to identify overlooked opportunities to make an impact. These opportunities might come disguised in tasks that are not part of your job description. For example, in the tech companies she worked at, Hiatt volunteered to run 'war rooms,' meetings where top executives met to quickly fix problems or make big decisions.
"I got access to the most powerful people in the company who also learned my name and recognized my value," says Hiatt.
Make yourself useful and absorb leadership lessons along the way.
4. Follow the leader you want to become.
Hiatt says if she had to pick just one strategy, this is it. "There are so many people who stagnate in their careers because they don't seek out the leaders they want to become," she says.
After years of working for Google vice president Marissa Mayer, Hiatt chose to apply for the Chief of Staff position to Google CEO Eric Schmidt. After observing his management style, Hiatt decided that she could learn a lot by working with Schmidt side-by-side. The two remain close to this day (Schmidt wrote the forward to Hiatt's book).
Identify the people in an organization who reflect the traits you'd like to develop. Once you do, find a way to work for them or collaborate with them on projects.
5. Connect the opportunity dots.
Steve Jobs told a Stanford graduating class that the milestones in your career would often connect, but it's hard to see the connections until you look to the past.
Hiatt says if those dots do, indeed, connect, then it's worthwhile to set a North Star for yourself to avoid being blown off course. In other words, be the CEO of your own life: set goals, create a mission statement, and decide on your life's driving purpose.
According to Hiatt, "Life's greatest joys follow once you have a dream so strong that it pulls you forward, rather than the other way around."
6. Make the ordinary extraordinary.
Hiatt noticed a common habit among the top CEOs she worked for—they demanded excellence from every task, every meeting, and every presentation.
Good isn't good enough. About any project you're working on, always yourself the following question: Is it excellent?
Hiatt says that Bezos, Schmidt, and Mayer taught her that individuals can design their own careers and create their futures. Pay attention to the leaders you'd like to emulate and they'll show you the path to a career of joy, adventure, and success.