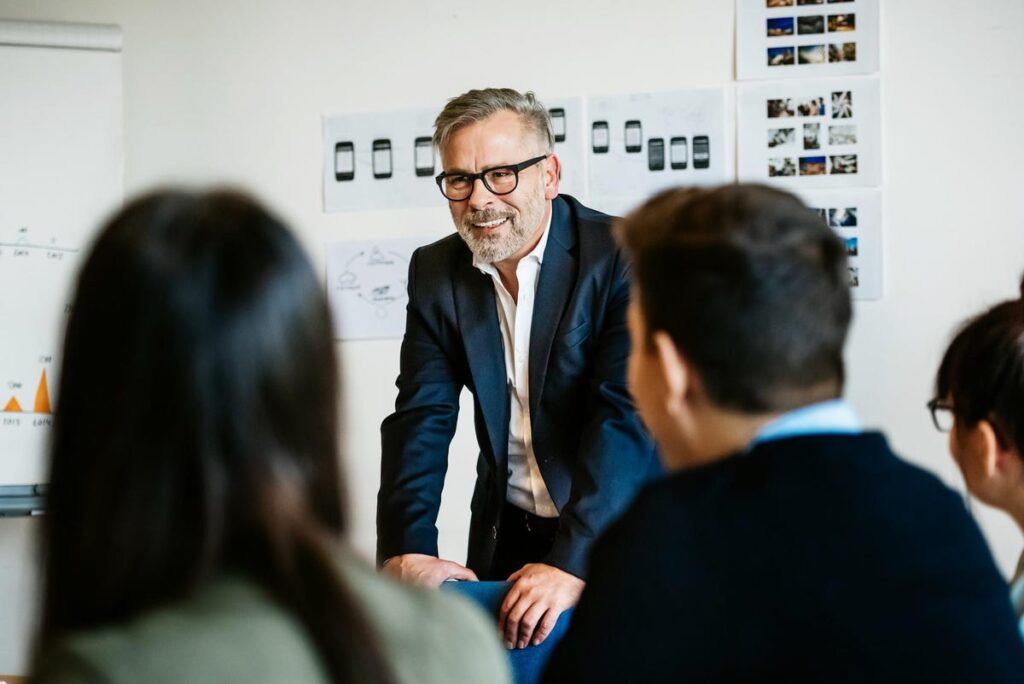 If Corporate Leadership Doesn't Immediately Take These Actions, They'll Lose Their Best And Brightest Employees And Won't Be Able To Attract And Recruit Top Talent
Business leadership needs to wake up to the fact that the Great Resignation and war for talent is here to stay. If you are in management and are still in the pre-pandemic mindset, believing that candidates for your jobs are ubiquitous and employees fungible, you're in for a rude, abrupt awakening.
There is a brutal battle being waged to attract, recruit and retain talent. The new job market is one that we've never seen before. A record 4.5 million American workers quit their jobs in November, and employers posted 10.6 million job openings in November, according to the United States Department of Labor. This trend has all the signs of continuing throughout 2022 and beyond, especially as demographics show that the Baby Boomer generation is of the age that they're retiring at scale.
Executives can no longer close their eyes and continue with a pre-virus outbreak mindset, hoping the job market and workforce will return to what it used to be. To succeed in this new era, businesses need to immediately implement employee-centric policies and programs. The leaders that "get" the shifting landscape will win the war for talent and their companies will thrive. Those that drag their feet will suffer from massive rates of attrition, in which the "A" players are recruited away and they are left with the mediocre team members, leaving the company in a precarious position.
Here's an outline for progressive, smart and forward-thinking executives to create a corporate culture that makes people want to join, stay, grow their careers and tell others to come aboard too:
Mental Health, Emotional Well-Being And Burnout
The old-school management style of dictating terms to workers is ending. An ongoing war for talent pushed businesses, such as Target and Walmart, to offer free college tuition for their workers. Many companies are providing sizable sign-on bonuses and higher wages to attract and retain people.
The "Great Resignation" is a workers' revolution and uprising against bad bosses and tone-deaf companies that refuse to pay well and take advantage of their staff. Millions of workers voted with their feet and walked out of their jobs—many without having another position already lined up. They no longer want to feel like victims. The quitters are making a powerful, positive and self-affirming statement saying that they won't take the abusive behavior any longer.
Dr. Laura Hamill, a cofounder and former chief science advisor at Limeade, an immersive employee well-being company with a mission to create healthy employee experiences, said about this trend, "The mass exodus workplaces have experienced over the past several months is unprecedented—burnout levels reached an all-time high. There was a societal breakdown when it came to the ecosystem of work, home and well-being. People reached their limits."
Hamill advocates for managers to inquire how their staff is doing and "actively listen" to their answers. She wants supervisors to embrace their employees and show them that they care by taking action.
This could be in the form of small surveys to learn what will make them happier and engaged in their jobs. Encourage open and honest conversations between managers and workers. Hamill says that leaders should "voice that they care for them as human beings."
If issues are left unresolved, they fester and may turn good employees into toxic liabilities. Hamill contends that it's not necessarily the employee who is to blame. While there will always be a bad apple in the bunch, managers must take their share of accountability. "It's not a personal problem; it's an organizational problem," she said.
When bosses don't clearly flesh out a person's job requirements, overload them with too much work, are unclear about what success in the role looks like, distrustful, don't offer meaningful feedback and treat them as merely cogs in the machine, it could lead to laying the groundwork for creating a malcontented, disgruntled employee.
Left unattended, the person suffers from exhaustion, feeling overwhelmed and underappreciated. They feel depleted. Then, you see signs of cynicism. The staffer starts gossiping, talking about the boss behind their back, snaps at co-workers and is rude to customers. Their actions become more toxic and contaminate all of the folks around them.
Hamill calls for "normalizing conversations of burnout" and other mental health issues. It's an "organizational problem and not a personal problem" when the entire staff is disenchanted and disengaged.
This is the perfect time for business leaders to take action and look after their employees. It's a win-win scenario for both workers and management. A happier and appreciative workforce will heighten productivity and increase profits.
Upskilling and Training And A Career Path
While we were worried about the virus outbreak, the world changed. It felt like businesses, work and personal lives transformed overnight and pushed us hard into the future. We are now in a fast-moving, digital and innovative online world.
For many people, this is exhilarating. New jobs and careers have been created. Entrepreneurs started companies at record rates. Lives are made easier with app-based food deliveries, online shopping, creative and mundane tasks taken care of and almost all of our needs answered via technology platforms.
The downside is that those who don't possess the right skills risk falling behind. This could lead to not being able to find a suitable job or being passed over for promotion. To remedy this matter, forward-thinking companies that want to retain their people are offering upskilling and training to teach their employees new skills. They run the gamut, including software coding, cybersecurity, data analytics, gaining credentials and accreditations and taking a variety of self-improvement courses.
A leader in this space is Coursera, founded by Daphne Koller and Andrew Ng. Their vision was to offer "life-transforming learning experiences to learners around the world." The educational company offers more than 4,000 courses to around 75 million people. About 100-plus Fortune 500 companies and 6,400 campuses, businesses and governments rely upon Coursera to access its catalog of world-class learning. The company offers a wide range of educational opportunities, such as "hands-on projects and courses to job-ready certificates, career credentials and degree programs."
In our newly remote world, you can learn anytime from anywhere. It's a great equalizer. From the comfort of your own home, you can retrain yourself to become a tech professional. For women, Blacks or Hispanics, they have the resources to enhance their careers, pivot to new jobs or reinvent themselves to become part of the future digital wave. The coursework aids in helping level the playing field for marginalized groups.
Chief enterprise officer Leah Belsky is responsible for building programs to help Coursera's business clients better train and upskill their employees to meet the needs of today's evolving work landscape. Belsky states that business leaders are moving quickly to adapt to accelerating changes. This includes digital transformation and new hybrid and remote work models.
Smart leadership could use Coursera to provide the education and tools needed to upskill and retrain workers. In a tight job market with companies suffering from attrition and finding it hard to get people to replace those who quit, education offerings are a sound strategy to recruit and retain employees. If a worker feels that they're valued, learning, growing and sees a future with the organization, they are more inclined to remain with the company. They'll also appreciate the chance to advance and become more motivated and happier.
Raise Wages, Sign-on Bonuses, Free College Tuition
Wall Street has been booming. IPOs, SPACs, investment banking activities, mergers and acquisitions and sales and trading have been hot throughout mid-2020 and 2021. Due to the incredible increase in business, Wall Street is set to see one of the biggest bonus increases, which is the largest payout in their compensation structure, according to a report from management consultant Johnson Associates.
The sharp rebound in business activity came with a catch. CNBC reported, "There has been unprecedented workloads for Wall Street professionals—and a competitive job market as companies prepare to shell out a premium to retain top talent and nab new hires." Consequently, firms are "very concerned about turnover, even though pay is going to be up significantly," Alan Johnson, managing director at Johnson Associates, predicted.
The New York Times claimed, "Wall Street is in revolt." The Times wrote about banks begrudgingly loosening up on their demands for people to be in an office setting. "Across the financial industry, at firms big and small, workers are slow-walking their return to the office."
Bankers—for whom working from home was once unfathomable—now can't imagine going back to the office full time. Parents remain worried about transmitting [Covid-19] to their children. Suburban dwellers are chafing at the thought of resuming long commutes. And many younger employees prefer to work remotely," said the Times.
In response, banks are offering benefits, in addition to raises and bonuses. Goldman Sachs plans to offer new employee benefits, in an effort to attract and retain its employees. The Wall Street Journal reported that Goldman is offering paid leave for pregnancy loss, expanding the amount of time employees can take for bereavement leave, introducing an unpaid sabbatical for longtime employees, increasing its retirement fund matching contributions for U.S. employees and eliminating the one-year waiting period before matching employee contributions.
To remedy the imbalance between the needs of companies and enticing people to join them, businesses are getting creative. They are offering increases in wages, sign-on bonuses and college tuition assistance. Even with these added incentives, it's still challenging to find enough staff to meet customer demand.
Target announced that it's offering a substantial benefit to attract and retain workers. The large retailer will take care of the cost of college tuition, fees and textbooks. The employees will have access to around 250 mostly online programs offered by about 40 colleges and universities. The Minneapolis-based chain will extend this offer to its 340,000 full and part-time workers. Additionally, Target plans to help its staff with student debt.
Walmart previously announced at the end of July, it will "pay 100% of college tuition and books for associates through its Live Better U (LBU) education program." The size of the program is staggering. About "1.5 million part-time and full-time Walmart and Sam's Club associates in the U.S. can earn college degrees or learn trade skills without the burden of education debt." The largest employer in the U.S. will allocate about $1 billion over the next five years "in career-driven training and development."
McDonald's, one of the largest restaurant chains with 800,000 workers and 13,450 U.S. locations, has enacted big changes to entice people to join the golden arches. In the U.S., the fast-food outlet plans to boost pay, provide back-up emergency child care, give paid time off and kick in for tuition costs.
Listen To Your Workers And Express Appreciation
Steve Pemberton, chief human resources officer at Workhuman, a fast-growing social recognition and performance platform, says that you should thank your workmates for the specific things they do that you especially appreciate. Feel free to tell them how you feel about them. Make this a regular practice. The recipients will beam with pride.
Practicing gratitude can increase feelings of happiness and life satisfaction, while decreasing depressive symptoms, many studies have shown. To keep experiencing gratitude's mood-boosting benefits, you should make practicing thankfulness a consistent part of your daily life.
Social recognition, promoted by Workhuman, is the act of publicly acknowledging people for their contributions. The company takes it a step further by posting the accolades on internal social media. Others will see this, creating an inclusive, empowering environment. In addition to posting the kudos online, the person will receive a monetary reward to show appreciation for their efforts. It's a way to show that others in the organization and applaud their contributions.
Workhuman offers its platform to a large number of top companies that want to help create a positive, happy and motivated workplace. Peer-to-peer programs create a stronger sense of belonging, and compared to e-thanks, "programs funded at 1% or more of payroll are 86% more likely to be rated as good or excellent."
Sometimes, it is the accumulation of little things that add up and make a big difference. If you received a commendation, and felt good about it, it's likely that you'll pay it forward to someone else. This creates a corporate culture of caring, compassion and encouragement. This is especially helpful due to all of the challenges we've been all going through.
Workhuman has a better strategy with social recognition and the random acts of kindness shown with small frequent financial tips reinforcing those values and being inspired to emulate them.
Offering appreciation and showing gratitude is also self-serving. It makes you feel good about yourself too. They'll act nicer to you in return. Co-workers and managers will want to involve you in their important projects, as they see your generosity and positivity.
The act of thinking only about the good things that you have in your life will positively change your mindset and make you happier. Letting loved ones at home and in the office know how much you appreciate all of their hard work and efforts will make them radiate with pride, and you'll feel great knowing that you've made someone's day.
Empathy In The Workplace
It took a global pandemic for many business leaders to wake up and recognize the need to treat their workers with empathy, respect and dignity. Up until recently, it was accepted practices for CEOs, executives and middle managers to rule with an iron fist.
Workers were paid to do their jobs, and that's it. There weren't any open and honest conversations held about the mental health and well-being of their employees. The old-school mindset was that if you showed some compassion, it's a sign of weakness.
Progressive CEOs, like Tony Bates, CEO of tech company Genesys, former head of Skype and GoPro and current board member of eBay and VMware, exemplifies the new breed of empathetic leaders. Empathy is the concept of not only walking in someone else's shoes, but also understanding what they are going through and taking action.
Leaders of the most successful companies in this new fast-growing digital economy recognize empathy is not just a buzzword—it's a proven business strategy that can save corporate culture, while also driving KPIs, as shown in a recent study from the Harvard Business Review that found loyalty leaders grow revenue 2.5X, compared to their peers.
Now is the time to shift from transactional interactions to empathetic experiences that earn customer loyalty. Companies need to manage their businesses from the vantage point of two mission-critical assets of their business—the employees and their customers—putting empathy into action, resulting in becoming highly successful.
Merijn te Booij, an executive at Genesys, said about the findings, "Businesses that recognize the inextricable link between empathy and truly personalized experiences hold the key to establishing customer trust and long-term loyalty—especially as we navigate the longer-term impacts of Covid-19."
Provide Mentors And Coaches
What keeps CEOs up at night is worrying about how to attract, recruit and retain workers. The job market is so challenging that Apple is awarding bonuses up to $180,000 to keep software engineers from being poached by rivals, like Meta, Amazon and Google. Deskless people who work in warehouses, fulfillment centers, restaurants, bars and department stores are being offered sign-on bonuses, wage increases, flexible schedules and free college tuition.
Innovative startups are seeking out new creative ways to help businesses mentor, upskill, cross-train and help employees succeed, so that the odds will increase that people will stick around. GrowthSpace, an Israeli-based tech startup, connects workers with an appropriate mentor. The employee will have one-on-one, personalized programs that match each employee's challenge with the right expert, coach or mentor. In addition to specifically tailored advice and guidance, based on the employee's needs, managers receive feedback simultaneously that measures progress to ensure the plan is efficient and effective.
Providing personalized employee-development plans include, in part, improving social, communications and critical-thinking skills, offering leadership and management advice and succession planning. A measurable plan needs to be put into place.
The company has to figure out what specific types of skills are lacking in a worker, listen to their self-reported pain points and needs for improvement. In response, management should find ways of delivering the guidance, hand-holding and actionable advice. The program must set targeted goals, including KPIs on development completion and manager involvement to ensure that the plan is successful.
Remote, Hybrid And Flexible Work Choices
Wasting time commuting two or three hours each day now seems cruel. Forced to work in a cubicle for eight hours a day, staring at a computer screen, seems antiquated. There is a collective call for having a better quality of life. To achieve this goal, work needs to be flexible and tailored around the needs and desires of the individual, says Dan Shapero, COO of LinkedIn.
In an in-depth interview with Shapero, he discussed the revolutionary workplace trend of the "Great Reshuffle" that he has seen on the social media platform that caters to job seekers and people looking to advance their careers, upskill, network, get in touch with recruiters and find exciting new opportunities. Shapero has his fingers on the pulse of the job market, as LinkedIn is the world's largest professional network with over 774 million members in more than 200 countries around the world.
He believes that we are living through a momentous era of change—unlike anything we've seen before in the history of work. Both leadership and employees are reimagining the way we work. It's a time when everyone is rethinking everything. It's remarkable that we've come this far since the onset of the Covid-19 outbreak.
For the first time, leadership is actively listening to their people and are putting in place policies that they actually want. The key, management realized, is to offer flexibility, have trust in their employees and ensure managers are well-trained, empathetic team leaders.
LinkedIn, Shapero says, is seeing this happen in real time on its platform. Global data from the social media site's Glint division shows that 87% of workers would prefer to stay remote at least half of the time. Remote job listings on LinkedIn garners double the amount of views and 2.5 times the share of applicants compared to in-office listings. Although remote is an attractive option, there are still people who want to return to an office setting, surrounded by their colleagues, and are excited to feed off of the collective energy.
Companies are embracing positive employee-centric change. It's not easy for some executives. Used to a certain style of management, around 75% of leaders have felt pressure to alter their work style models and adopt workplace policies to allow for greater flexibility, according to LinkedIn's recent C-Suite survey. Even old-school managers had to acknowledge that workers' demands for change was widespread, as evidenced in the outsized share of remote job listings on the platform. The job board boomed by 8.5x since the beginning of the outbreak, with a strong preference for remote positions.
Additionally, people are calling for an inclusive workplace for people of diverse backgrounds. Past generations didn't like talking about emotions and feelings. Fast forward to today, management gets that attention must be paid to employees' mental health to ensure that they are not getting burned out, suffering from anxiety, stress, depression and feelings of isolation.
Amidst the Great Reshuffle, the talent market dramatically changed. According to the company's recently launched Talent Market Driver survey, it was made clear that candidates want a work-life balance, appropriate compensation and benefits. They want to work alongside smart, motivated colleagues and desire a positive corporate culture that is supportive of the values and social issues shared by the employees.
Brand Your Recruitment Process And Focus On Diversity And Inclusion
Samanatha Lawrence, senior vice president of people strategy at Hired, the largest AI-driven marketplace that matches ambitious tech and sales talent with the world's most innovative companies, offered her take on the job market.
Lawrence contends that the "winners" will be the forward-looking, progressive organizations that "double down" their efforts on Diversity, Equity and Inclusion. It's not just a nice thing to do; by attracting and recruiting a wide range of diversity candidates, companies will build a pipeline of top talent.
As companies are going remote, businesses no longer have to settle for candidates that reside within a reasonable commuting distance. They can solicit potential applicants anywhere across the U.S. and around the world. The "losers" will be the corporations that neglect to focus on their people. In pursuit of growth, they don't pay attention to attrition.
Google and other prominent tech companies have taken a tough approach to remote workers' compensation. Rather than allowing a person to earn what they made while living in a large city, such as San Francisco or New York, they are adjusting pay lower, if the employee relocates to a lower cost location. To compete in this new remote environment, Zillow and other companies are doing away with location-based pay. These firms focus on skills, experience, output and productivity over where they happen to sit.
Lawrence says that employer branding will make all the difference in 2022. Businesses advertise their goods and services to obtain customers. In a tight job market, with no end in sight, employers will need to brand themselves as a great place to work, too. Brand recognition has risen to a top priority for companies in 2021. In 2022, businesses will need to effectively communicate benefits, perks, and most importantly, culture to attract talent and stay viable. HR teams need to prioritize employer brand initiatives—or even define and hire for a head of employer brand role—to convey their culture, values and vision. And this effort shouldn't end at the exit interview. Company brand and culture should extend further to ensure employees are ambassadors for life.
Stay Interviews
Have you noticed that your boss delivers more bad news and critiques of your performance than compliments? Managers are generous in pointing out what you've done wrong, but parsimonious when you've excelled. To add insult to injury, they pile on more tasks and take all the credit in front of senior executives.
This is unfortunately commonplace in the workplace. In the current hot job market, it's foolish and a recipe for disaster if supervisors are overly demanding and berate and degrade their staff. In the past, when the job market wasn't so robust, workers didn't have many options. Beaten down employees had to grin and bear the abuse until a new opportunity opened up elsewhere.
Now, it's different. If a person isn't valued, they'll pick up and leave. Good luck to the manager trying to find a new employee at the same compensation as the departed employee. It may take six months to attract, recruit, interview, hire and train a replacement. The odds are high they won't find someone at the same caliber of the person you pushed out the door. You'll pay a recruiter fee of thousands of dollars, and the incumbent will demand much more money.
There are two simple remedies to this situation. Firstly, C-suite executives must train middle managers on how to be good leaders. They should be taught to express empathy and do everything in their power to uplift, praise, motivate and celebrate their team members.
Intelligent progressive managers must take proactive measures. Instead of believing that everything is fine, check in with your group to gain an understanding of how they feel. Ask them about their workload and are they learning and growing. Do they feel happy? Is there a career path to advance within the organization?
Supervisors then need to actively listen to their workers. Even if the manager feels attacked, don't lash out and absorb their stories. In a one-on-one meeting, managers can hold a "we love you, please don't leave us" conversation.
Scott Bonneau, the vice president of global talent attraction at Indeed.com, said in an interview with NBC News, "With the labor market conditions the way they are, it's very much a buyer's market for talent. Employers, particularly in certain sectors, are seeing people leave at a faster rate. I think stay interviews can be quite effective. It promotes and fosters trust and open communication."
The "stay" interviews are similar to "exit interviews" conducted by human resources when a person tenders their resignation and they want to find out the reasons why they decided to quit. The difference is that the "stay" discussion is proactive and not reactive.
As a significantly large percentage of people are working remotely, it's more important now than ever before to reach out to employees. Working at home, people may feel isolated and left out of the conversation. They may be worried about getting overlooked since management doesn't see them anymore. There could be legitimate concerns over whether they will receive a promotion, raise or bonus since leadership may be unaware of all their contributions because of the absence of face time in the office.
This can be a brief, informal casual conversation. It would make sense to check in with everyone in your group, conducted over time. The manager could start off the conversation by sharing all of the great things the employee accomplished at the company. List off some of the crowning achievements. Tell her that you are proud of her. Let her know about what you have in mind for her advancement within the firm.
After you made the initial small talk and compliments, inquire how she feels about everything. Practice psychological safety. This means that the person won't be judged or subjected to repercussions for voicing an opinion. Let the person know that this is free form and nothing is off limits.
The key is that the boss should frame the conversation as the employee is fantastic, loves her drive and commitment, wants her to stay at the company and grow her career. Ask open-ended questions, so the worker can elaborate on her answers.
After the meeting, reframe her responses to show that you've been actively listening and understand her. Set forth an action plan to help her achieve her goals and address any items that need to be fixed or changed. If you don't follow through, the employee will think this was a facade and waste of time, which may inspire her to seek employment elsewhere.
It's a good practice to follow up with regular, short feedback surveys to gain a pulse of how everyone is doing. By gaining meaningful input and data, managers can quickly take action before someone heads out the door.