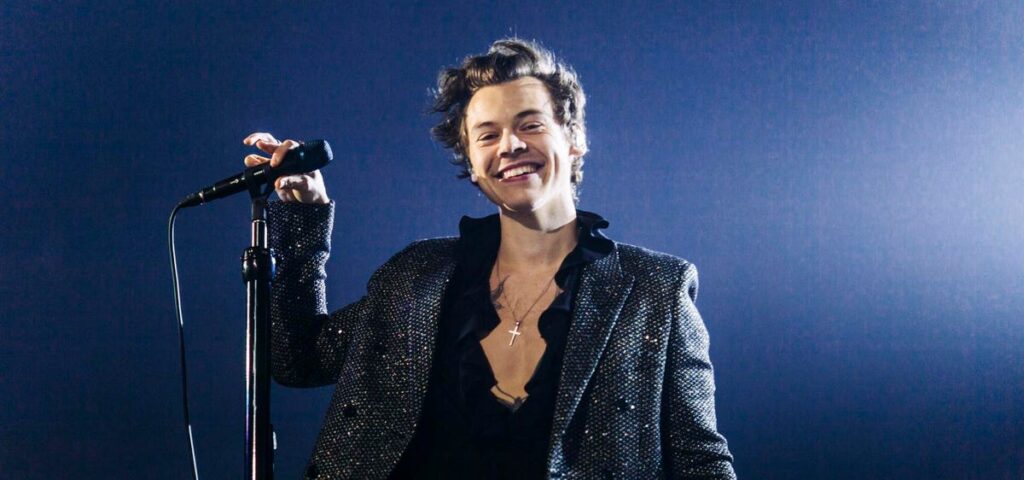 Harry Styles Fan Files Lawsuit Over Crowd Surge Injuries – What Can We Expect?
Contributing Author: John J. Perlstein
A 2019 crowd surge at a Harry Styles concert has resulted in substantial injuries for at least one concertgoer, leading her to file a lawsuit against those who could be held responsible. According to Variety, the plaintiff is seeking action for general negligence against a number of defendants, including the concert's venue (the Forum), its former owner (Madison Square Garden Entertainment Corp MSG .), Madison Square Garden Sports Corp. MSG , LiveNation, and ticketing services Stubhub and Ticketmaster. Harry Styles is not listed in the suit. The plaintiff's allegations state that concert organizers "had a duty to but failed to provide sufficient seating, lighting, security, supervision, crowd control, or otherwise provide for the safety of concert goers [sic] that night."
The concert, in celebration of the release of Styles' album Fine Line, was sold-out with thousands of zealous fans in attendance. Documents relating to the suit claim that "a large crush of fans surged toward the stage, another concert [goer] landed on plaintiff and plaintiff was crushed by other concert goers as they fell to her hands and knees causing her serious injury." Allegedly, these injuries have led to the plaintiff suffering "injury to her body and shock to her nervous system, all of which caused and continue to cause her great physical, mental and nervous pain and suffering." The plaintiff also states that these injuries have caused a severe decline in quality of life and are considered to be permanent.
It is not yet clear if other concertgoers were seriously injured as a result of the alleged crowd surge, or, if so, whether they plan to take legal action. Though there were no major reports of a crowd surge at the time of the concert, The Hollywood Reporter reported that several concertgoers had fainted, with Styles even stopping the show midway to address a fan who had collapsed. Styles helped direct medical attention towards the fan and asked the crowd to step back. According to the article, a staff member at the Forum confirmed that that fan, and other fans, had fainted, stating, "We've had a few tonight."
This lawsuit is the first crowd surge-related suit to make national headlines since a stream of lawsuits were filed in relation to Travis Scott's notorious November 2021 "Astroworld" concert, where 10 people were killed and hundreds more were injured. Around 50,000 concertgoers were in attendance for Astroworld when, similar to the alleged events at Styles' concert, a group of fans rushed the stage, trampling others and preventing many from breathing. The lawsuits, including one $2 billion suit filed on behalf of 275 people, also named LiveNation in the suit in addition to that concert's venue. A congressional panel is currently investigating LiveNation and its involvement in Astroworld and, in a public letter requesting more information about their involvement, notes LiveNation's "long line of other tragic events."
When injuries occur as a result of a crowd surge, liability can potentially be pinned on several parties, including event performers who explicitly encourage riotous behavior. Styles reportedly attempted to help the situation, which is likely why he isn't listed in the suit. Venues, event organizers, and third-party companies, such as security services, can also be held liable for injuries sustained in crowd surges. Liability for the Forum, Madison Square Garden, LiveNation, Ticketmaster, and Stubhub depends on whether concert organizers took industry-standard precautions to prevent dangerous situations from occurring. As other concertgoers were reportedly in physical distress as a result of the surge, it is probable that culpability could be assigned to these entities. Furthermore, LiveNation's recent involvement in similar events does not bode well for the company's moves to dismiss this suit.
With this case coming to light two years after the alleged incident, it is fair to question whether the plaintiff in this matter is seeking to capitalize on the public's response to the Astroworld tragedy. Were the injuries sustained at the time truly as bad as the injured claims? It will be difficult to gauge until more information is unveiled. In any event, we can expect that the result of this high-profile lawsuit will have an impact on the frequency of future crowd surge-related lawsuits, and we can only hope that this will cause concert organizers to implement adequate safety protocols, including properly training security.
Event organizers have a responsibility to keep attendees safe. Portions of expensive tickets should be allocated to safety, security, and on the scene responsive measures. With more and more tragic events occurring at what are supposed to be fun events, heavy scrutiny will be placed on the organizers, and what they are doing in advance to ensure a safe experience. Risk managers might employ stealth, independent professionals (think marshals on planes) to make sure companies are doing everything they can to prevent future tragedies. If they do not, it is only fair for the injured to seek due process.
Legal Entertainment has reached out to LiveNation, Stubhub, TicketMaster, the Forum, and Madison Square Garden Entertainment (previous owners of the Forum) for comment, and will update this story as necessary.
---
John J. Perlstein has been practicing law for over 25 years, with a significant focus on personal injury litigation. He has litigated countless injury claims, including those involving complex car accidents, motorcycle accidents, trips and falls, catastrophic injuries, and premises liability.