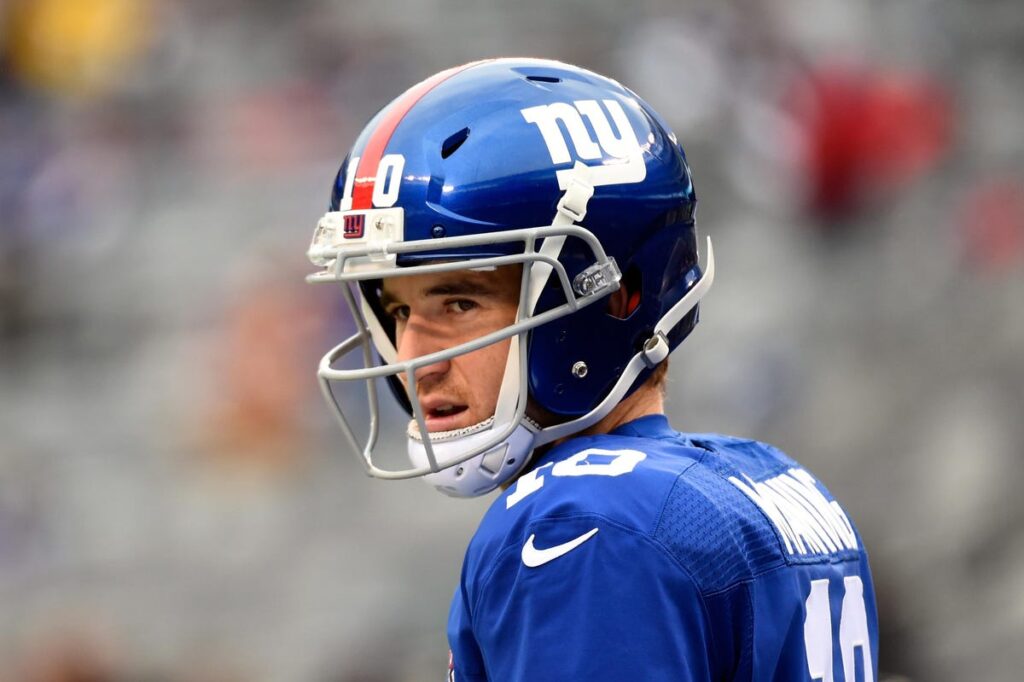 Eli Manning's Next Play Is In Private Equity
There are now multiple Super Bowl-winning quarterbacks pursuing second careers in private equity. Eli Manning announced plans on Monday to join Brand Velocity Partners as a full-fledged partner, with responsibilities including sourcing new investments and business development.
Manning retired from the NFL in 2019 after a 16-year career with the New York Giants, including Super Bowl championships in 2007 and 2011. You might have seen him in recent months moonlighting alongside brother Peyton Manning on the ManningCast, a new alternative broadcast for Monday Night Football that ESPN launched this season. But now, the younger Manning plans to dive into the buyout business, following in the footsteps of San Francisco 49ers legend and fellow ESPN analyst Steve Young, who's worked for the past 15 years as a president and cofounder at Palo Alto-based private equity firm HGGC.
Manning is no stranger to BVP—which, as its name implies, focuses on using marketing, partnerships, operational changes and other tools to quickly expand the scope and name recognition of consumer-focused companies. He was first an investor in the firm, and last March, he and his father Archie Manning became the first brand ambassadors for BBQGuys, a portfolio company of BVP. BBQGuys planned to go public last year through a $963 million SPAC deal, riding a wave of public debuts for outdoor cooking companies. But it called off the deal in November, citing disruptions in its supply chains.
In a series of interviews today with various outlets, Manning said he's been hunting ever since he retired for the best way to break into the world of business. He poked around in venture capital. But after investing in BBQGuys, it sounds like Manning began to build a rapport with BVP, joining the firm's investors for some of their meetings. He also said he was drawn to the firm by BVP's commitment to share 10% of its carried interest with the employees of its portfolio companies, an unusual arrangement in private equity that gives workers a more direct stake in their employers' success.
"Eli's shared enthusiasm for supporting employees of our portfolio companies makes him a perfect fit for what we're striving to achieve," BVP founding partner Austin Ramos said in a statement.
Based in New York, BVP was founded just three years ago, and it doesn't yet have much of a track record. To date, most of its investments have been in the grilling space, with Blaze Outdoor Products and Magma joining BBQGuys in the firm's portfolio.