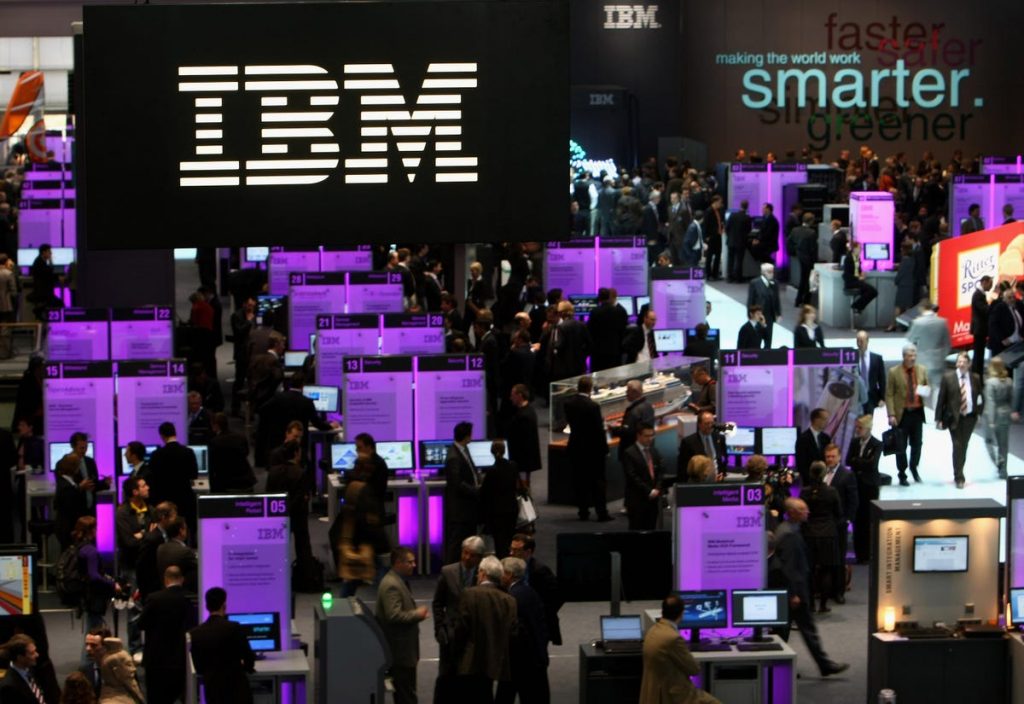 Careers Weekly: An Exclusive Chat With IBM's Head Of Culture, The Balance Of Power On Vaccine Mandates, And The World's Best Employers For Veterans
Here is this week's Careers newsletter, which brings the latest news, commentary and ideas about the workplace, leadership and the future of work straight to your inbox every Tuesday morning. Click here to get on the newsletter list!
Hello Forbes Careers readers,
One concern managers have fretted over throughout the pandemic is the impact these 20 months of working in our yoga pants—isolated over Zoom on our couch-based desks—might have on company culture. How do you maintain the "way things are done around here" when the "here" is dispersed across people's homes? How can you learn the organization's behaviors and beliefs when you're never in the same room? How do you instill a company culture in new employees who've never met each other?
Yet even more challenging than maintaining a corporate culture through the pandemic might be trying to change it. That's what IBM, one of the country's oldest tech giants, has been trying to do since new CEO Arvind Krishna took over last April, just after the pandemic began and as the company continued its years-long attempts to reposition its strategy. The goal: A more focused, growth-oriented company whose individual employees goals could match its narrower strategy aimed at cloud computing and artificial intelligence.
To do that, he appointed Big Blue's first head of transformation and culture, Obed Louissaint, who reports into IBM's chief human resources officer. In an exclusive interview, Louissaint spoke with Forbes about the impact of remote work—saying it hasn't been as big an obstacle as expected, as IBMers had long been based at client sites. He also shared how the company is rethinking the attributes employees need to become a growth-oriented company, how it's shifting more jobs away from requiring college degrees and its attempts to put more structure into its interview process to improve its hiring. Read more from our conversation here.
Cheers,
Jena
Featured Story
Chief Marketing Officer Alex Schultz knows what you're thinking: Is Facebook's decision to rebrand itself as "Meta" an attempt to distract the public from weeks of blistering whistle-blower revelations?
On Our Agenda
What we're watching this week
Veterans Day is Thursday: Companies are filling up my inbox with pitches about their latest efforts to hire veterans. But what do the best companies for veterans really offer, and who are they? Read my colleague Samantha Todd's ranking of America's Best Employers For Veterans.
The ban on international travelers lifted Monday: The U.S. reopened its borders to fully vaccinated foreign visitors on Monday. What will this mean for business travel? We'll be watching for how many foreign executives and consultants jump back into their U.S. travel.
On Wednesday, the Department of Labor will report how much prices rose in October: Inflation is on the rise, and while wages appear to be rising, too, everyone will be watching which way prices are going next.
Forbes hosts three events—tune in! It's a week of summits at Forbes. Yours truly will be moderating a panel on the future of the office for our latest CIO Next Summit on Wednesday. Our marketing colleagues host their CMO Summit on Thursday, and the Next 1000 Summit is Friday.
Take Five
Stories about work, careers and leadership from around the web
In an in-depth look at efforts by fast-food workers to regain some power, the Washington Post gives the concerns and lives of these low-wage workers the attention and space they rarely receive.
If you mandate it, will they follow? That's the question many employers wrestled with as they decided whether to require the Covid-19 vaccine or not. The New York Times finds most employees did follow at Tyson Foods, the large meat packing company whose virus outbreaks once prompted facilities to close.
CEOs have a new playbook, one where little can be counted on. Call it the "unreliable economy," the Wall Street Journal reports, one with little ability to depend on the supply chain, logistics timing or even the weather amid natural disasters.
Keep "excluders" who consciously keep women from seats of power or the inner circle from destroying your culture with this explanation in the Harvard Business Review.
Been hearing a lot about the metaverse? It will mostly be used for work, reports Quartz.
Book Club
The latest reads on work, leadership and careers
Just in time for Veteran's Day, Mike Erwin, the founder of the nonprofit Team Red, White & Blue and veteran of three deployments to Iraq and Afghanistan, is out with Leadership is a Relationship, co-written with Willys DeVoll. It offers a collection of conversations with "leaders who have succeeded by prioritizing the wellbeing of other people." Set against the difficulties of leading in a digital world, the book shares stories of people who have led by putting other people first.
Key quote: From the book's first chapter: "As more and more of our professional and personal lives are assessed by algorithms and star ratings, accountability can become more punitive than productive. We have to be able to hold each other to standards, and we have to do so in a way that nourishes our communities, our people and our relationships."
Work From Home
Forbes contributors about working remotely – and working smarter
Many people won't work from home forever. When the office does reopen, here's how to do it smoothly.
When we come out of the pandemic, success is going to have a new definition. What will change, and what won't.
You can mentor new leaders in a hybrid world. Here's how to make it work.
Embrace The Future
Forbes contributors on emerging jobs, automation and 21st century workforce issues
Debates over Covid-19 vaccine mandates are upending the balance of power between workers and their employers.
Make space for neurodiverse thinkers in your workplace—just as you do other kinds of diversity.
The most in-demand jobs aren't all in tech. Here's where they are.
Learn To Lead
Forbes contributors on managing, leading, mentoring and navigating organizational issues
It wasn't just the ace pitching on the mound or the hot bats hitting over the wall into left field. The Braves' World Series success had just as much to do with their team's culture.
What we can learn about leadership from the U.N. Climate Change Summit: sound the alarm, demonstrate immediacy and map out risks.
Every company needs to be good at coming up with ideas—and knowing when to kill them, too.