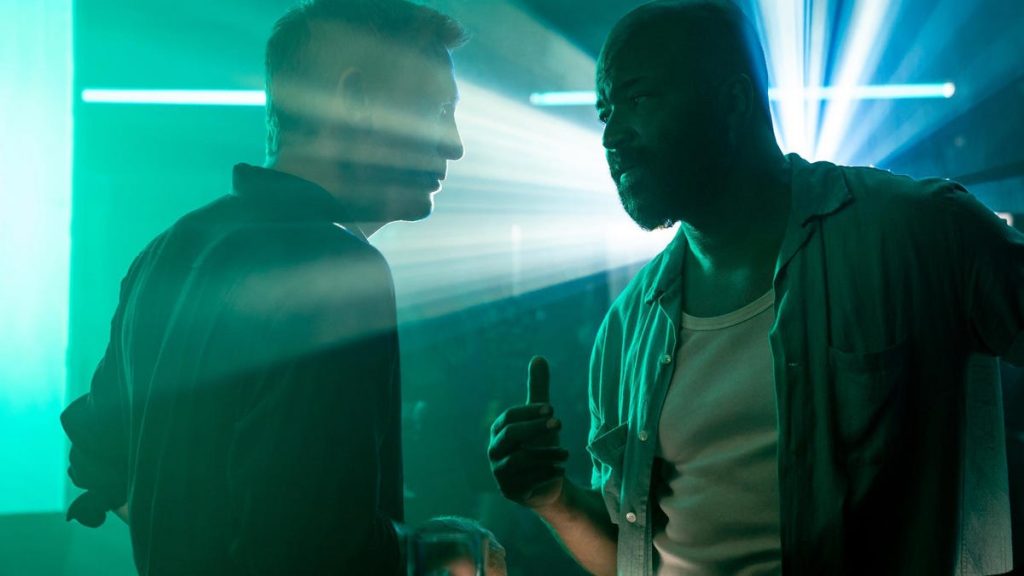 Box Office: 'No Time To Die' Tops $50M, China's 'Battle Of Lake Changjin' Passes $160M
While Sony's Venom: Let There Be Carnage is kicking butt in North America (a $37.25 million Friday for a likely $70-$90 million opening weekend), Universal's No Time to Die is doing its thing overseas. EON and MGM's 25th official James Bond movie, and the first since Spectre in late 2015, earned $27.2 million on Friday, including $7.6 million in the United Kingdom and Ireland alone, for a new $51.4 million worldwide total. The over/under $250 million actioner is expected to earn around $113 million from 54 markets by Sunday night as it prepares to open in North America on October 6 and eventually in China on October 29.
The film, starring Daniel Craig for the fifth and final time as James Bond, scored the best pandemic-era IMAX gross thus far on Thursday in 14 of those markets, including the UK, Germany and Hong Kong. It nabbed the biggest IMAX opening day for any 007 film in nine of these markets. If all goes well, the Daniel Craig-starring epic will match the $30 million Fri-Sun debut of Skyfall along with a strong $5.9 million in Japan (where word of mouth is quite good). Cary Fukunaga's No Time to Die is one track to be the first pandemic-era MPA flick to debut with over $100 million overseas sans China.
As noted many times here and there, China would not be, in a non-Covid world, the make-or-break territory for almost any franchise that isn't The Fast Saga or the MonsterVerse. Spectre earned $83 million in 2015, or just 9.4% of its $881 million global total. Going into early 2020, the hope was that No Time to Die would merely match the $136 million cume of Mission: Impossible Rogue Nation (out of $595 million) as opposed to the $181 million cume (out of $792 million) of Mission: Impossible Fallout. However, the regularity of these massive Chinese tentpoles has skyrocketed since late 2015, so that there is less need for Hollywood blockbusters to "fill the void."
That's something that changed between when Mulan was greenlit in early 2015 and when Mulan actually opened in September 2020. That's not a proclamation of doom for the next batch of Hollywood biggies, but it's something to note as Free Guy stands out as a rare pandemic-era success story with $95 million. Meanwhile, China is doing just fine without (for now) Venom 2, Dune and No Time to Die. Their three-hour, $200 million Korean War epic The Battle of Lake Changjin continued to soar on Saturday, earning another $68 million on Saturday. The gives the "China versus America" flick a $163 million three-day cume.
There's a very good chance that it'll earn more in China over its debut weekend (around $230 million) than Venom 2, James Bond 25 and Dune will earn combined this weekend. We could see China's third $690-$840 million-plus grosser for 2021 after Detective Chinatown 3 ($690 million) and Hi, Mom ($840 million). It's too early to argue that the actioner, starring Wolf Warrior II's Wu Jing along with Better Days' Jackson Yee, will challenge Wolf Warrior II ($854 million in 2017) as China's biggest grosser, but it's more than likely that we'll see a final figure around The Wandering Earth ($699 million in 2019) or Ne Zha ($720 million in 2019).
Heck, it could pass the entire $470 million gross of last year's (very good and partially shot-on-IMAX) pre-World War II "China vs. Japan" epic The Eight Hundred within a week or so. The "hope" for Hollywood is that it'll be played out by the time Dune and No Time to Die open accordingly. If you're wondering why Warner Bros. is waiting to open Dune on October 22, that's a big reason why. The day-and-date with China will let The Battle of Lake Changjin do its thing while avoiding much piracy overlap from HBO Max rips. WB is obviously hoping the overseas-first gambit plays closer to Zootopia than Battleship.