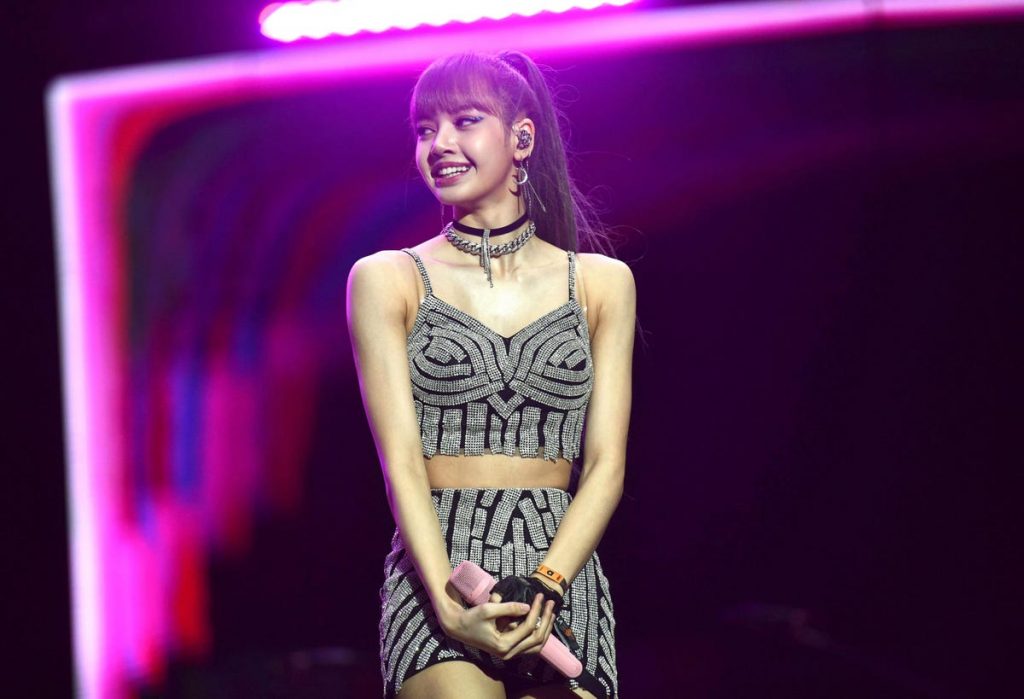 Blackpink's Lisa, BTS, Omega X, Purple Kiss, Young K And Stray Kids: The Bestselling Albums In Korea
Blackpink member Lisa doesn't just own the Gaon Albums chart this week, she fills two spaces inside the top five…with the same title in a nearly-unprecedented show of popularity. The Gaon Albums chart ranks the bestselling full-lengths, EPs and single albums in South Korea every week, looking at how many copies were shipped to stores.
Lisa, better known as one of the four members of the South Korean girl group Blackpink, starts her first solo effort Lalisa at No. 1 on the weekly ranking of the bestselling albums in the country. The same title, but what's called a kit version, also launches at No. 4, showing that there was intense and immediate interest in the project. Lalisa features just two songs, the title track (and lead single) as well as B-side "Money." Some versions also feature instrumentals of the cuts as well.
South Korean girl group STAYC debuts their first EP Stereotype at No. 2, as nobody could beat Lisa this week. The title is their third top 10 and it brings the band to a new high point, as they previously topped out at No. 6. Lead single and title track "Stereotype" instantly becomes a top 40 hit on the corresponding Gaon Digital chart, which ranks the most-consumed songs in the nation.
MORE FROM FORBESBlackpink's Lisa Scores One Of The Biggest YouTube Debuts Of All TimeBy Hugh McIntyre
BTS's Butter, another highly successful single album, bolts back to No. 3 after spending several frames at No. 1.
Coming in behind Lalisa (the kit version, which launches at No. 4) at No. 5 is homegrown girl group Purple Kiss, whose sophomore EP Hide & Seek becomes their first top 10 on the Gaon Albums chart, as it launches at No. 5. They previously missed the highest rung on the tally by just a single space, as Into Violet, their first-ever project, stalled at No. 11.
Like Purple Kiss one space ahead of them, South Korean boy group Omega X breaks into the top 10 on the Gaon Albums chart for the first time with their second release, a single album called What's Going On. The title opens at No. 6, beating their previous best showing of No. 11.
Last week's leader, Stray Kids' Noeasy, slides from No. 1 to No. 7, slipping half a dozen spots at once.
MORE FROM FORBESBlackpink's Lisa Debuts Her First Solo Release At No. 1 On The Korean Albums ChartBy Hugh McIntyre
Day6 singer and rapper Young K branches out on his own for the first time this week, appearing on the Gaon Albums chart without his bandmates with his EP Eternal. The short set blasts onto the ranking at No. 8, a safe position for someone just spreading their wings as a solo act.
Down four pegs from last week is Got7 member Jay B's SOMO:Fume, his first solo outing. Last week, the EP launched in fifth place, and now it's down to ninth.
Classically-trained tenor John Noh closes out the top 10 on this week's Gaon Albums chart with his new release The Classic Album: NSQG, which begins its time on the tally at No. 10. Already a favorite in the classical and opera genres, Noh achieved greater fame in South Korea after popping on the TV program Phantom Singer 3.
Here are the 10 bestselling albums in South Korea this week.
MORE FROM FORBESStray Kids Dominate One-Quarter Of Billboard's World Songs Chart With A Wave Of New HitsBy Hugh McIntyre
No. 1 – Lisa – Lalisa
No. 2 – STAYC – Stereotype
No. 3 – BTS – Butter
No. 4 – Lisa – Lalisa (Kit)
No. 5 – Purple Kiss – Hide & Seek
No. 6 – Omega X – What's Going On
No. 7 – Stray Kids – Noeasy
No. 8 – Young K – Eternal
No. 9 – Jay B – SOMO:Fume
No. 10 – John Noh – The Classic Album: NSQG
MORE FROM FORBESStray Kids Dominate South Korea's Sales Chart With More Than A Dozen Top 40 HitsBy Hugh McIntyre