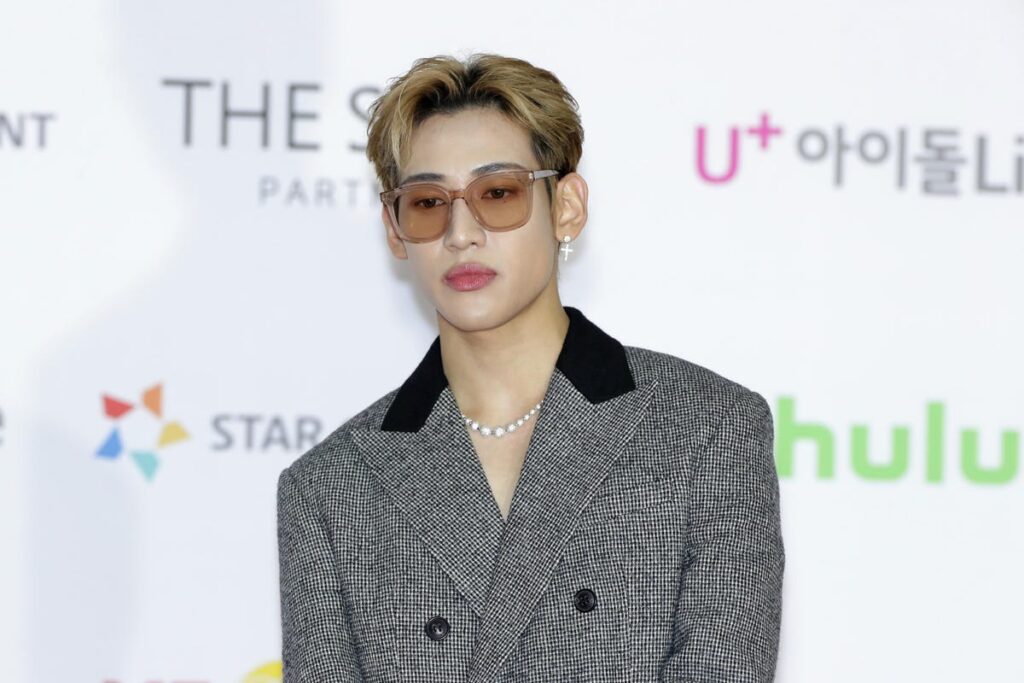 BamBam, SB19, Mew Suppasit, BTS's Jin And V And Kep1er: The Most-Talked-About Songs On Twitter
Two tunes break into the top 10 on Billboard's Hot Trending Songs chart for the first time this week, with one debuting inside the area while another bolts into the highest area in its second frame. The three musicians attached to the cuts all find themselves inside the top 10 for the first time on the ranking of the most-discussed titles on Twitter, making this a truly special period for all involved (and their fans).
Filipino boy band SB19 continues to rule over the Hot Trending Songs chart with their global smash "Bazinga," which has now earned five stays in the penthouse. Steady in second place once again is "Fly Away" by Kazakh musician Dimash Kudaibergen. That star actually claims more than one space inside the top 10, as his other single "Be With Me" dips a few spaces to No. 6.
Up several spaces to No. 3 is BTS's former leader "Butter," which immediately precedes "Before 4:30 (She Said…)" by Thai artist Mew Suppasit and South Korean musician Sam Kim. That cut lifts to a new peak of No. 4, improving by just one space. BTS member V sees his seasonal tune "Christmas Tree" swap spots with the title that appears just ahead of it, as the solo star's single falls to No. 5.
MORE FROM FORBESFor The Sixth Year In A Row, BTS Scores The Bestselling Album Of The Year In KoreaBy Hugh McIntyre
The highest-ranking new top 10 hit on this week's Hot Trending Songs chart comes from the popular pairing of BamBam and Seulgi, best known as one of the members of South Korean girl group Red Velvet. The two send their collaborative cut "Who Are You" to No. 7 after it started off at No. 12 last time around. The track is expected to be featured on BamBam's new EP B, which is coming later in January.
Another BTS member, Jin, improves a little bit with his solo release "Yours," which shoots from No. 10 to No. 8 after previously peaking at No. 5. Japanese boy band Be:First appears at No. 9 with "Gifted," their breakout smash.
The sole debut inside the top 10 on this week's Hot Trending Songs chart comes from brand new girl group Kep1er. The South Korea-based band of nine singers (including members from other countries as well) launches their first single "Wa Da Da" at No. 10, an impressive placement for an act that is just getting started.
MORE FROM FORBESMonsta X And TXT Tie BTS For The Third-Most Album Certifications In Korean HistoryBy Hugh McIntyre
These were the most-talked-about songs on Twitter last week, according to Billboard's Hot Trending Songs chart.
No. 1 – SB19 – "Bazinga"
No. 2 – Dimash Kudaibergen – "Fly Away"
No. 3 – BTS – "Butter"
No. 4 – Mew Suppasit X Sam Kim – "Before 4:30 (She Said…)"
No. 5 – V – "Christmas Tree"
No. 6 – Dimash Kudaibergen – "Be With Me"
No. 7 – BamBam – "Who Are You (ft. Seulgi of Red Velvet)"
No. 8 – Jin – "Yours"
No. 9 – Be:First – "Gifted"
No. 10 – Kep1er – "Wa Da Da"
MORE FROM FORBESBTS Singer V Could Be The First Korean Artist To Hit No. 1 On One Billboard ChartBy Hugh McIntyre