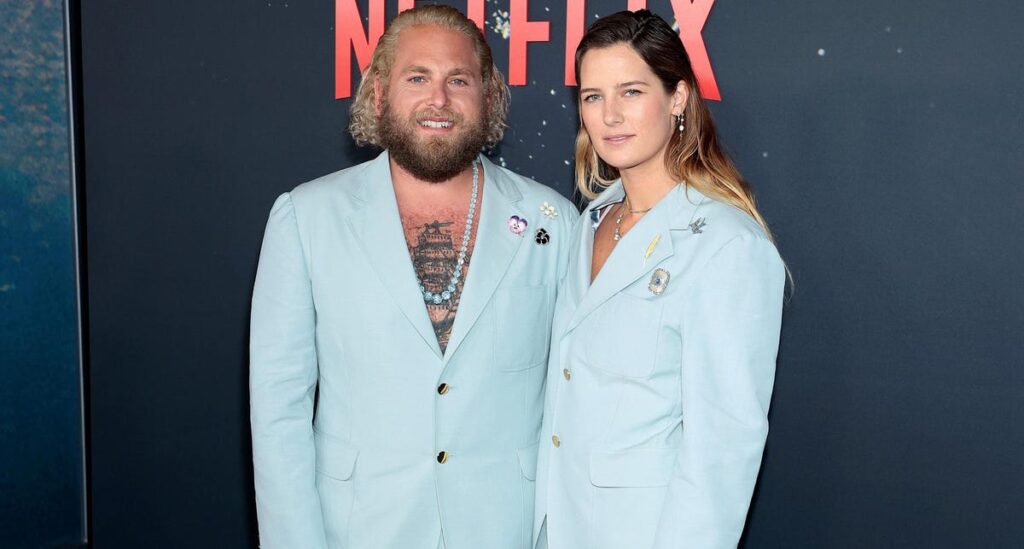 2021 Was The Year Of The Power Suit, Against All Odds
If you haven't been buying a lot of new clothes throughout the pandemic, you're not alone.
Globally, retail profits plummeted faster than ever before; in the US alone fashion companies saw a massive 90% decline in profit in 2020, with many other nations reporting similar figures.
Worst hit, of course, being specialist brands—particularly those limited to swimwear, business fashion or formalwear—that simply couldn't help but oversupply zero demand.
All of which makes 2021's Rise Of The Power Suit quite the anomaly.
When billions were urged to work from home back in April 2020, suits seemed to be first in line for the sartorial chopping block; many of those lucky enough to keep their suit-worthy jobs had to swap traditional workplaces for makeshift home 'offices', and workwear for nice-from-the-shoulders-up Zoom ensembles.
In a matter of days suits became, well, unsuitable. And their suppliers felt it hard.
Brooks Brothers filed for bankruptcy in July 2020, Tailored Brands (the parent company of Men's Wearhouse, Jos. A. Bank, Moores and K&G) filed for bankruptcy in August 2020, and many, many more followed on with administrations, bankruptcies, and billion-dollar losses.
Until, at the start of 2021, things took a turn for the best.
As restrictions eased, celebrities were given the green light to return to the glamorous events from whence they came, bringing an unexpected slew of '90s-inspired, hyper-hued power suits with them.
2021's fashion shows and film premieres were awash with sharp sportswear-cum-Pride festival tailored suits, in every color of the rainbow, seen on everyone from Beyoncé to Hailey Bieber.
And it took next to no time to trickle down to a fashion-starved mass market. Particularly for women.
Last week, Express revealed it experienced a massive third-quarter boost with the help of its superb new suit offering, including a 47% sales increase to $472 million versus 2020.
A seismic shift, considering suits have so often linked to masculinity and rigidity, while Express' suits—sequinned, pleated, et al—are anything but.
It appears to mark a rebellious trend for women in this 'new normal'. Something nostalgic yet modern. Professional, yet playful.
The 'traditional' suit market may not be back to normal, either, but the return of formal events and weddings is certainly helping things along.
For all genders, in fact, it's fair to assume the slow but steady 'return to work' (even flexible working) will increase the demand for suits, should consumers continue to look for a bigger separation between work and home.
Whether its Meghan Markle's cashmere suit for The Row at lunch, Hailey Bieber's mustard leather Stand Studio suit for a Parisian stroll, Jonah Hill and Sarah Brady's matching spearmint suit and smoking slippers, or the supremely sparkling sets Beyoncé shares to Instagram, it seems 2021 has blessed us with a suit for every occasion.